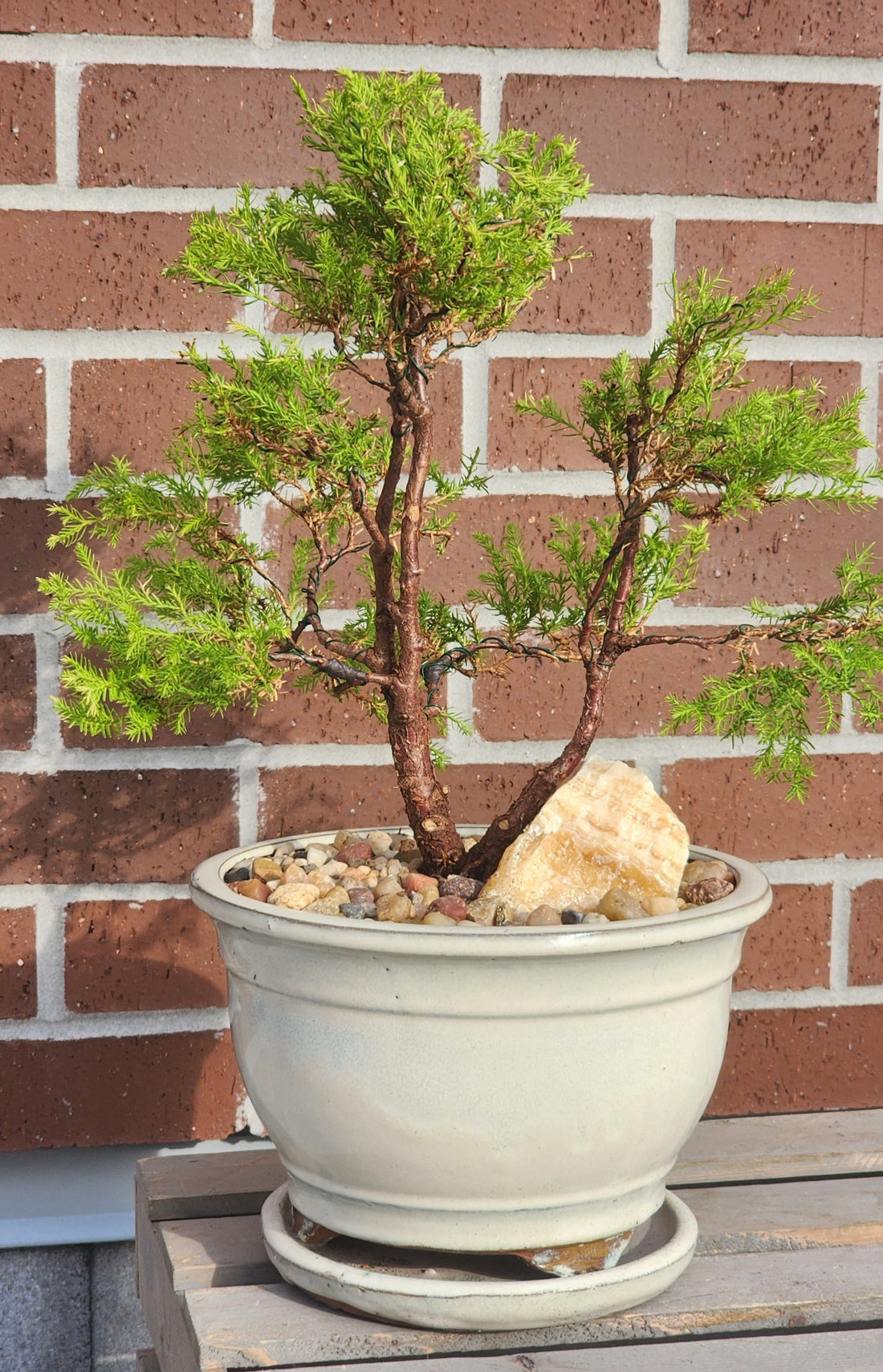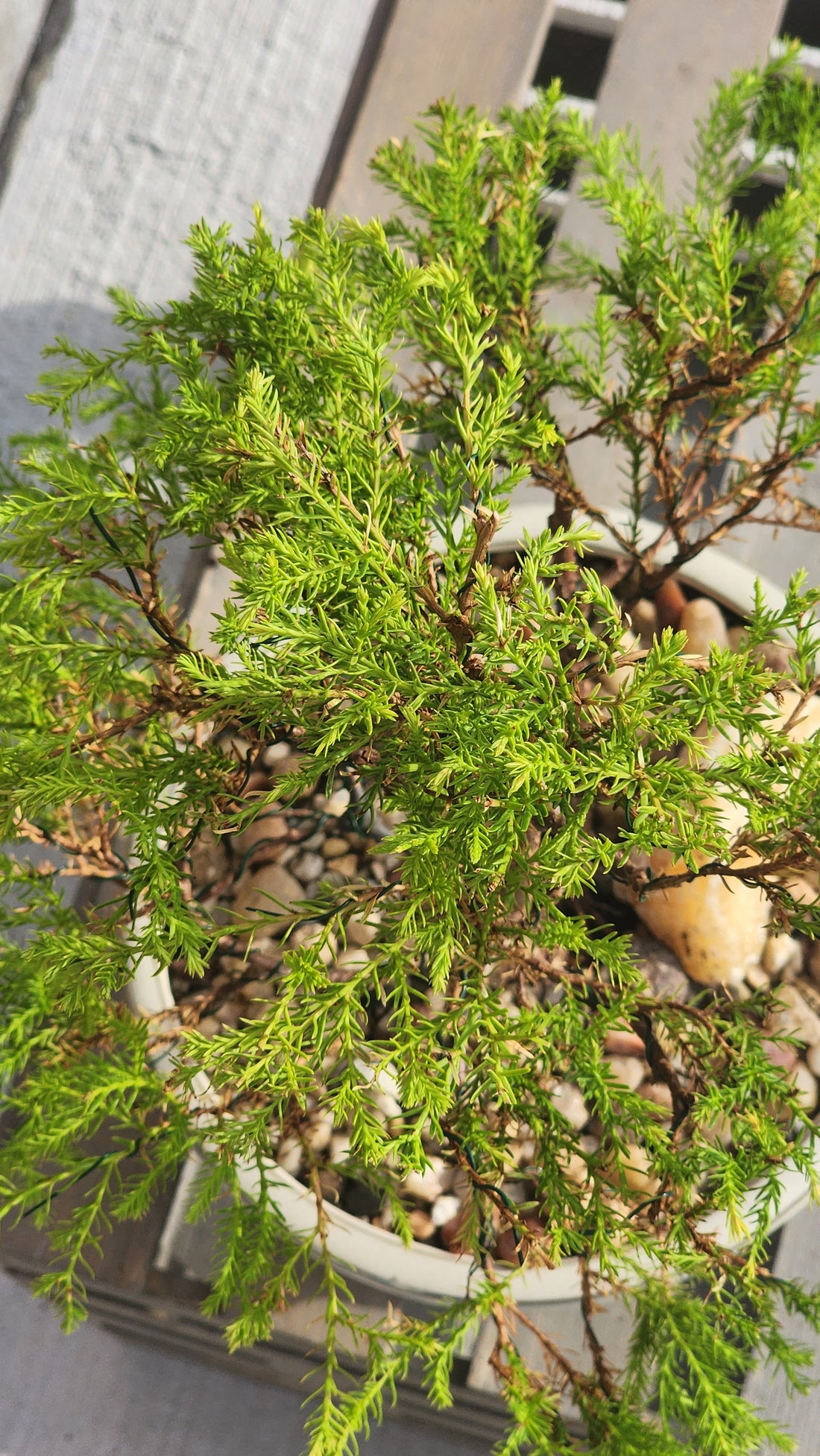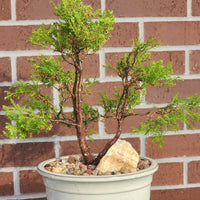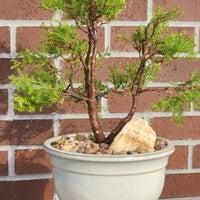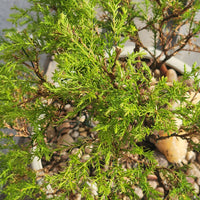 Fire Chief Cedar (Thuja Occidentalis 'Congabe')
Fire Chief Cedar

Thuja Occidentalis 'Congabe', More commonly referred to as the Fire Chief Cedar is a perfect globe-shaped evergreen shrub with dense foliage that are bright gold in the spring turning green in the summer and finally bountiful red tips in the fall. This shrub is native to southern Canada and can be found across the United States. It can grow up to 3 feet and about 3-4 feet in width.

This plant is great for beginners and is incredibly hardy. Growing best in full sun, you will notice less color and not as dense foliage if given less light. Does best in well-draining soils, keep the soil slightly moist and do not let it fully dry out. Handles pruning very well and is very forgiving with any wiring done. This Cedar must be kept outdoors for a majority of the year. Very pest and animal resistant.
Free Bonsai Delivery in Ottawa and Gatineau area for all the orders placed online
Free complimentary card message if needed
Free gift wrapping
Life-long support from our Bonsai Guru - text us, call us, send us an email - we are here to help you!
Please, note, that while you select the species of the Bonsai Tree, the actual tree might be a bit different as all the trees are unique - the trunk, the exact quantity of the branches, the color of the pot or the color of decorative pebbles may vary