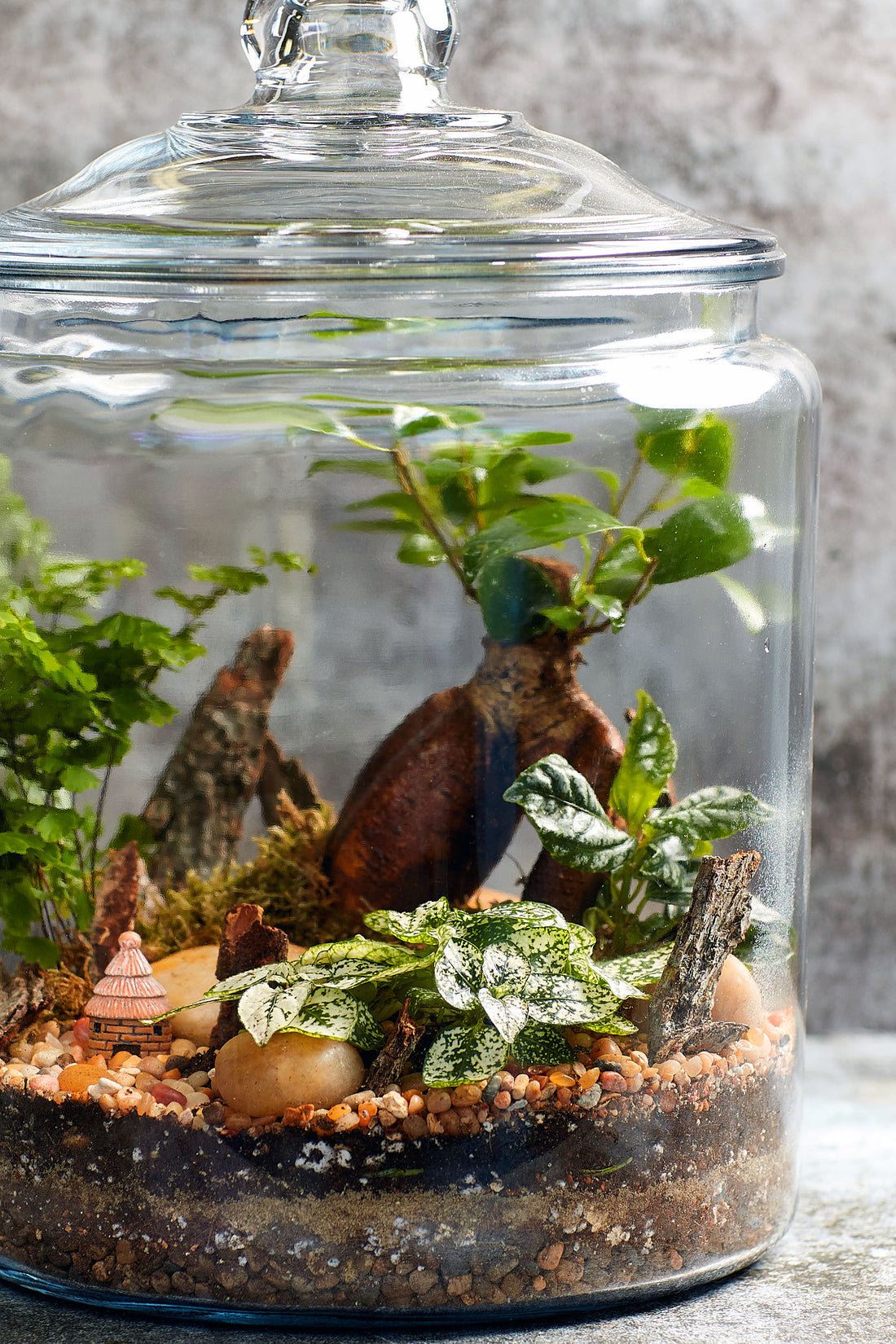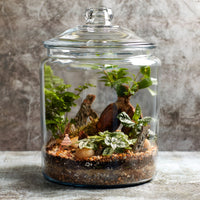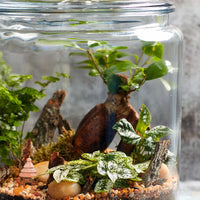 Our large terrarium is now available online! Unique, exclusive and so eye-catching. We build the mini world that will last a life-time with the proper care. Ginseng bonsai, plants, mosses, cozy house, bark, stones, pebbles - this is a gift from paradise for someone very special. Enjoy our vision of nature. 
Large durable glass florarium is included.
Ginseng bonsai, variety of green plants, assortment of mosses arrive perfectly arranged in a unique way using the best live soil (mosses, additives etc.)
Free Bonsai Delivery in Ottawa and Gatineau area for all the orders placed online
Free complimentary card message if needed
Free gift wrapping
Life-long support from our Bonsai Guru - text us, call us, send us an email - we are here to help you!
Please, note, that while you select the species of the Bonsai Tree, the actual tree might be a bit different as all the trees are unique - the trunk, the exact quantity of the branches, the color of the pot or the color of decorative pebbles may vary