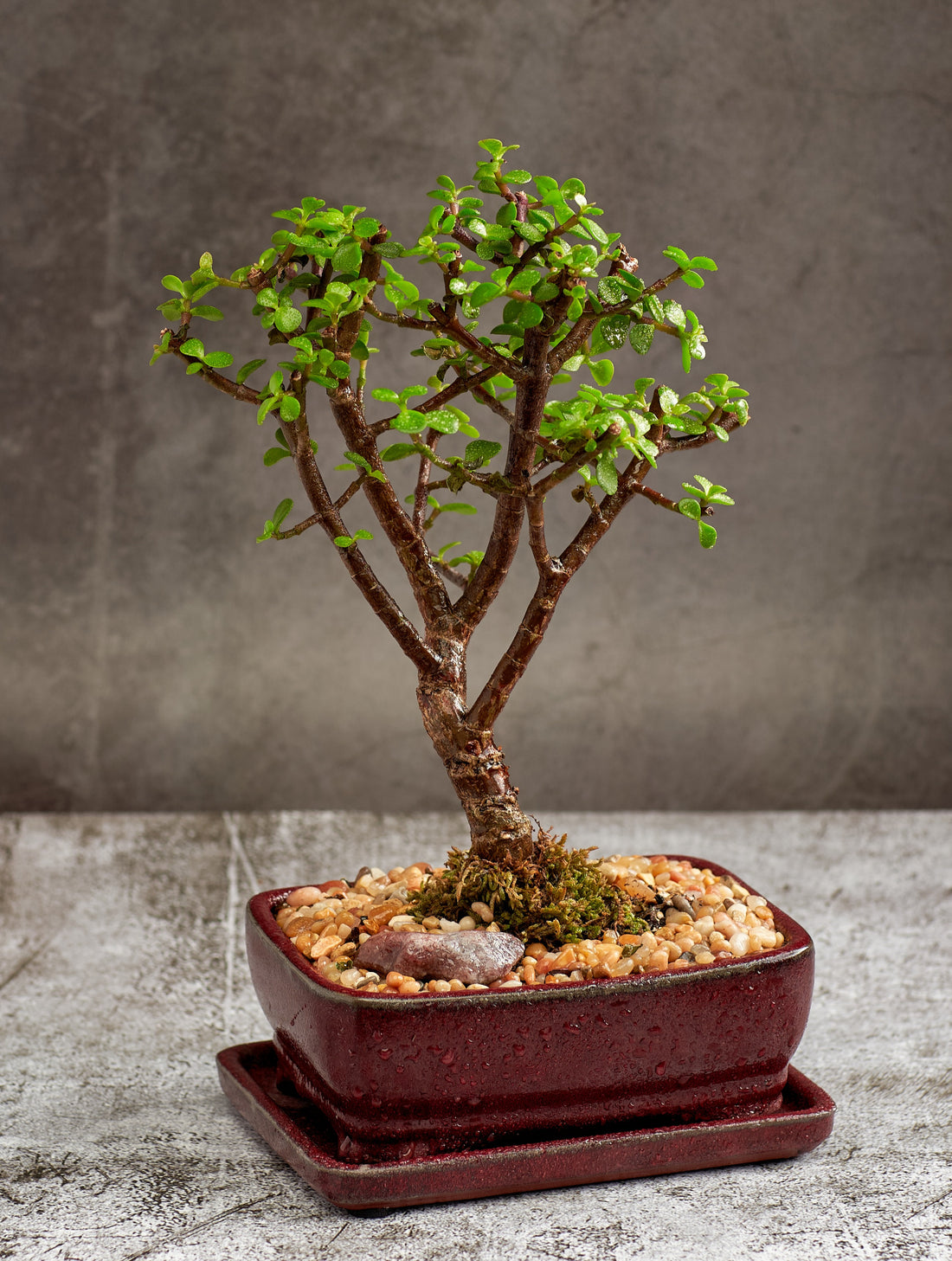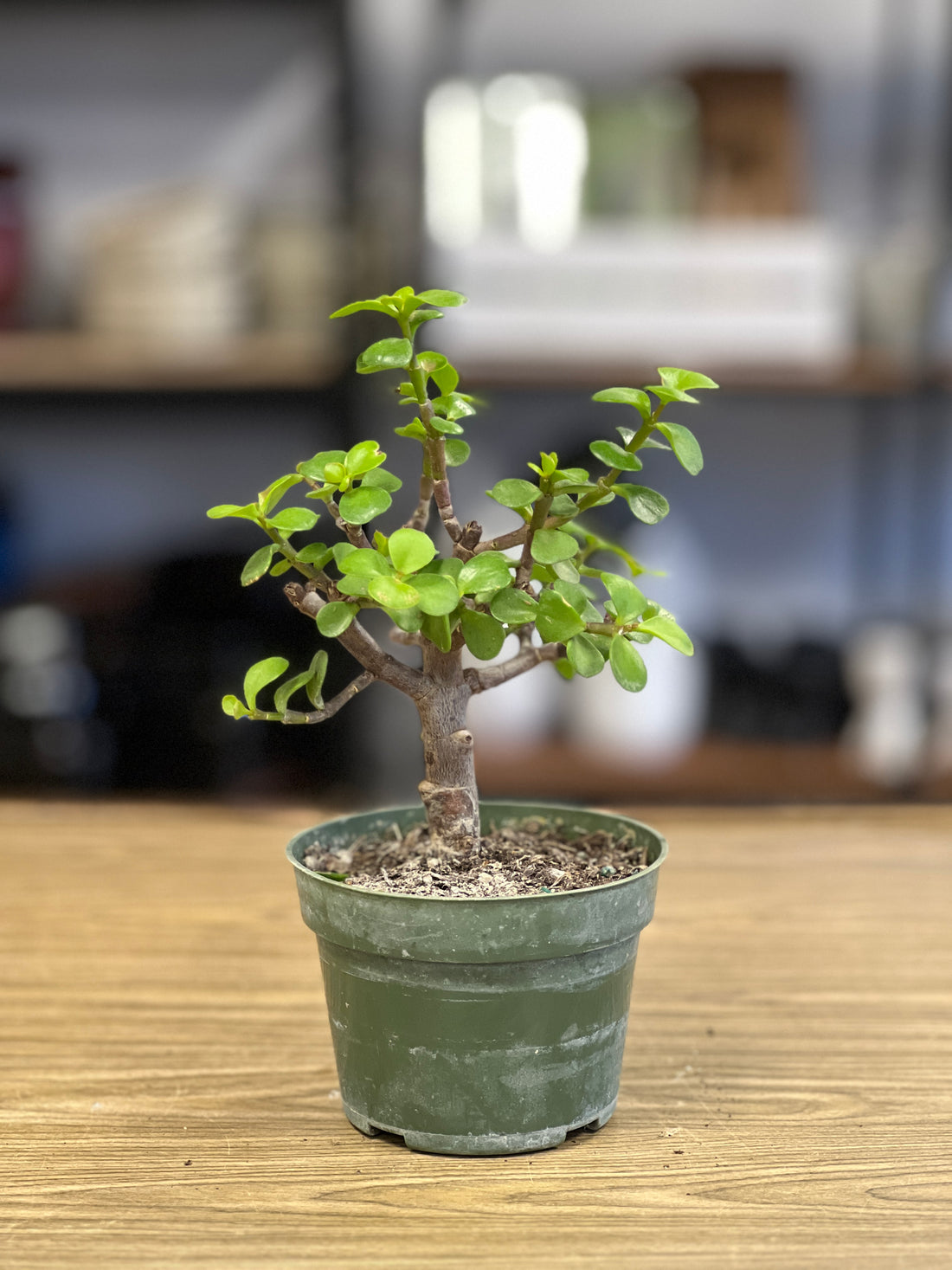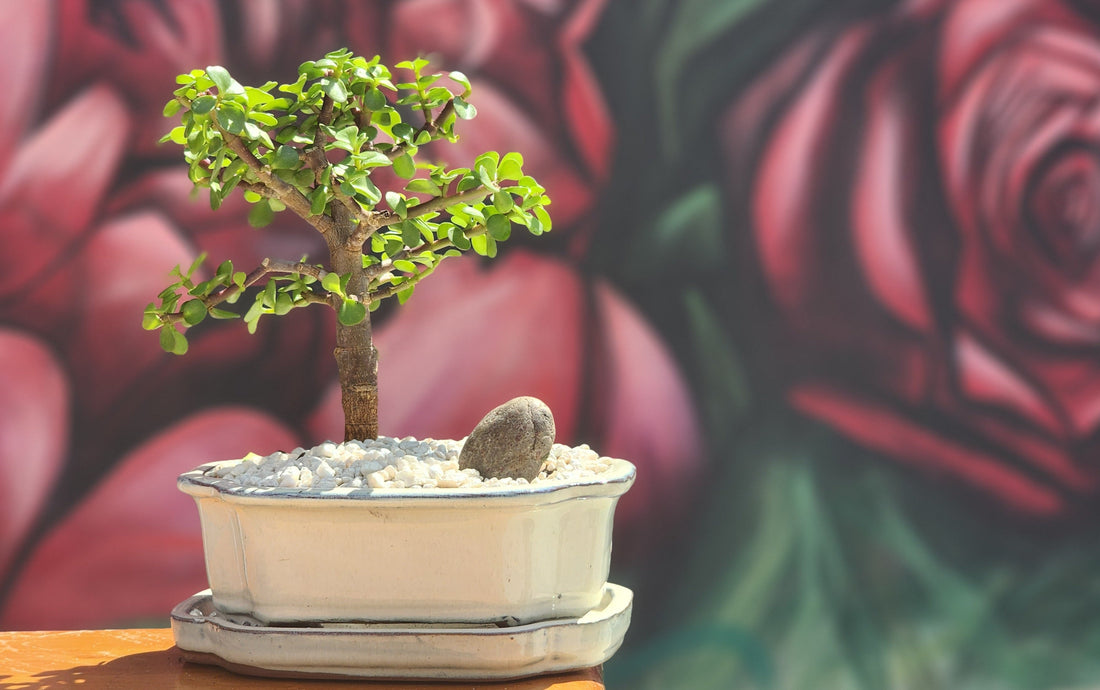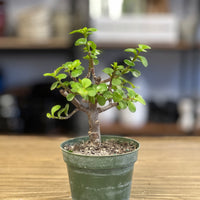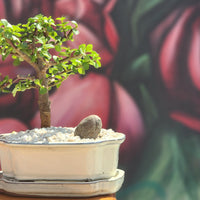 A native succulent of South Africa, it is also referred to as the Elephant's Foot due to the trunk's resemblance as such. And when exposed to lots of sun, the leaves develop a natural red tone, at their tips. As modern bonsai, they are easy to care for, making them great for beginners. This bonsai is recommended for home or office use.
As they are succulents, they enjoy high light, but can adjust to moderate light. Water evenly, allowing the soil to dry between watering. Fertilize it monthly between May - Nov with the Bonsai (recommended) or the general fertilizer. Recommended temperature is 65 degrees F and up. Pot is included. 
Jade sizes
Grower's pots: Small (9" height, 4" diameter), Medium, Large
Ceramic pots: Small, Medium, Large 
Free Bonsai Delivery in Ottawa and Gatineau area for all the orders placed online
Free complimentary card message if needed
Free gift wrapping
Life-long support from our Bonsai Guru - text us, call us, send us an email - we are here to help you!
Please, note, that while you select the species of the Bonsai Tree, the actual tree might be a bit different as all the trees are unique - the trunk, the exact quantity of the branches, the color of the pot or the color of decorative pebbles may vary