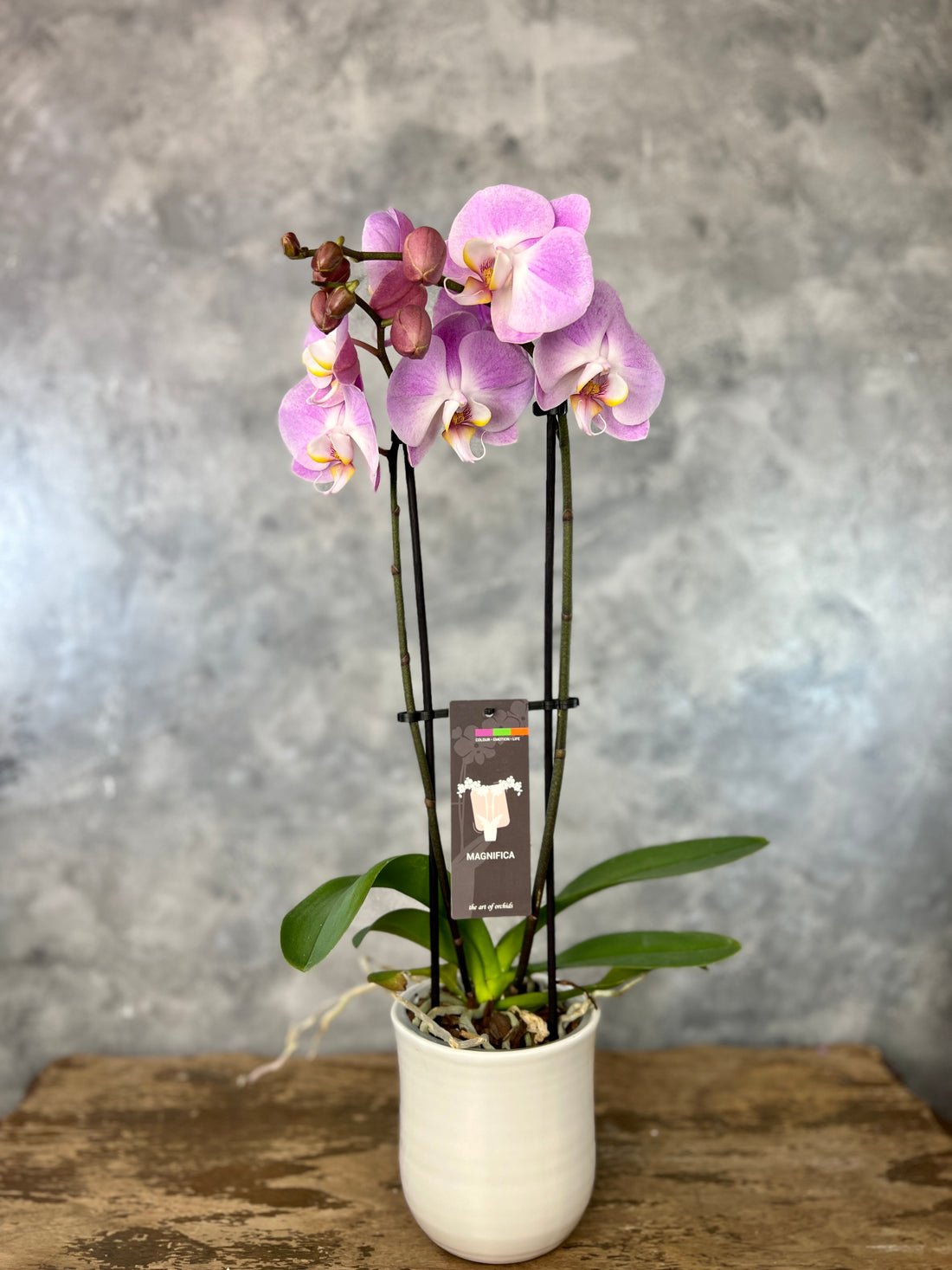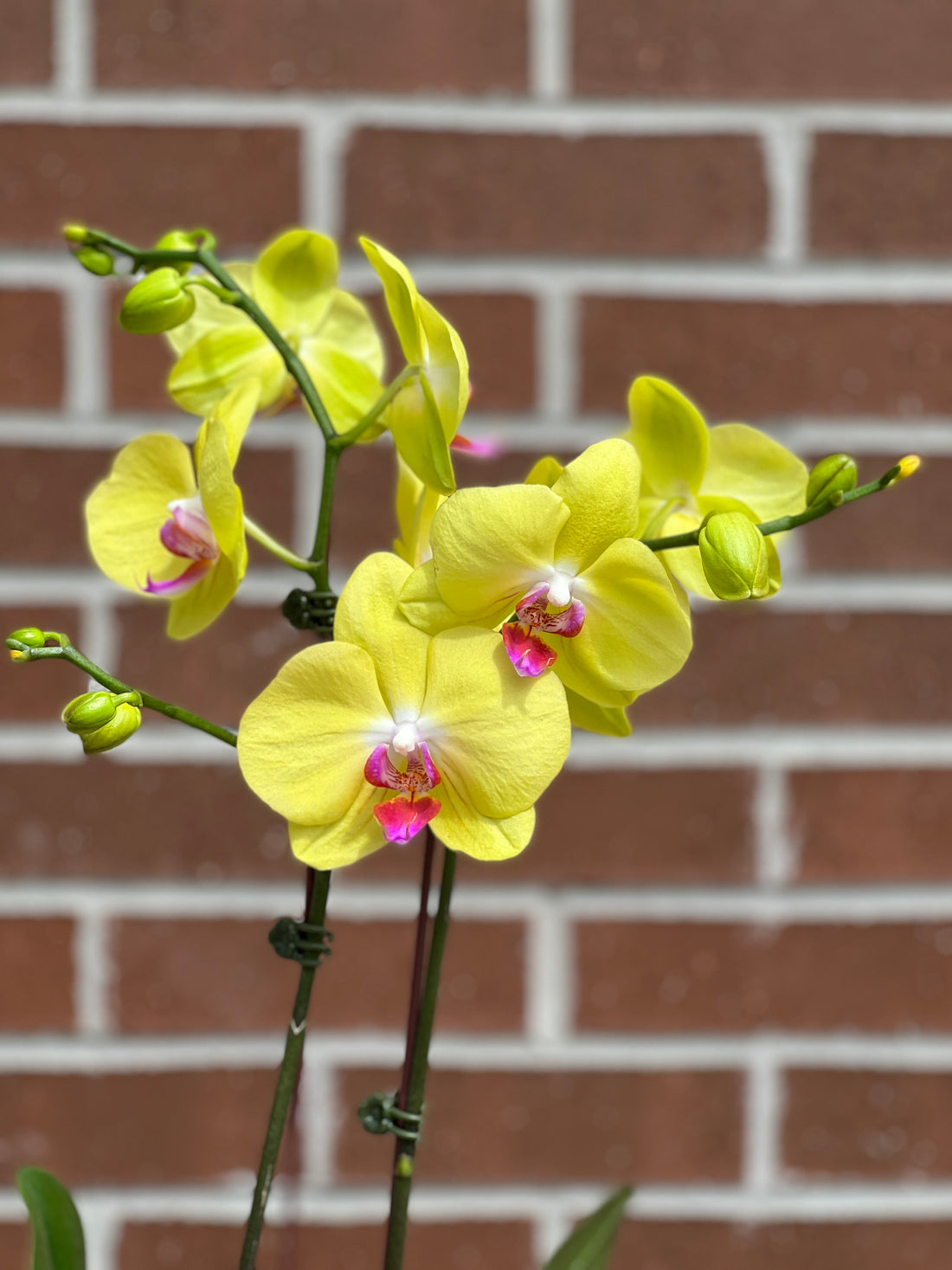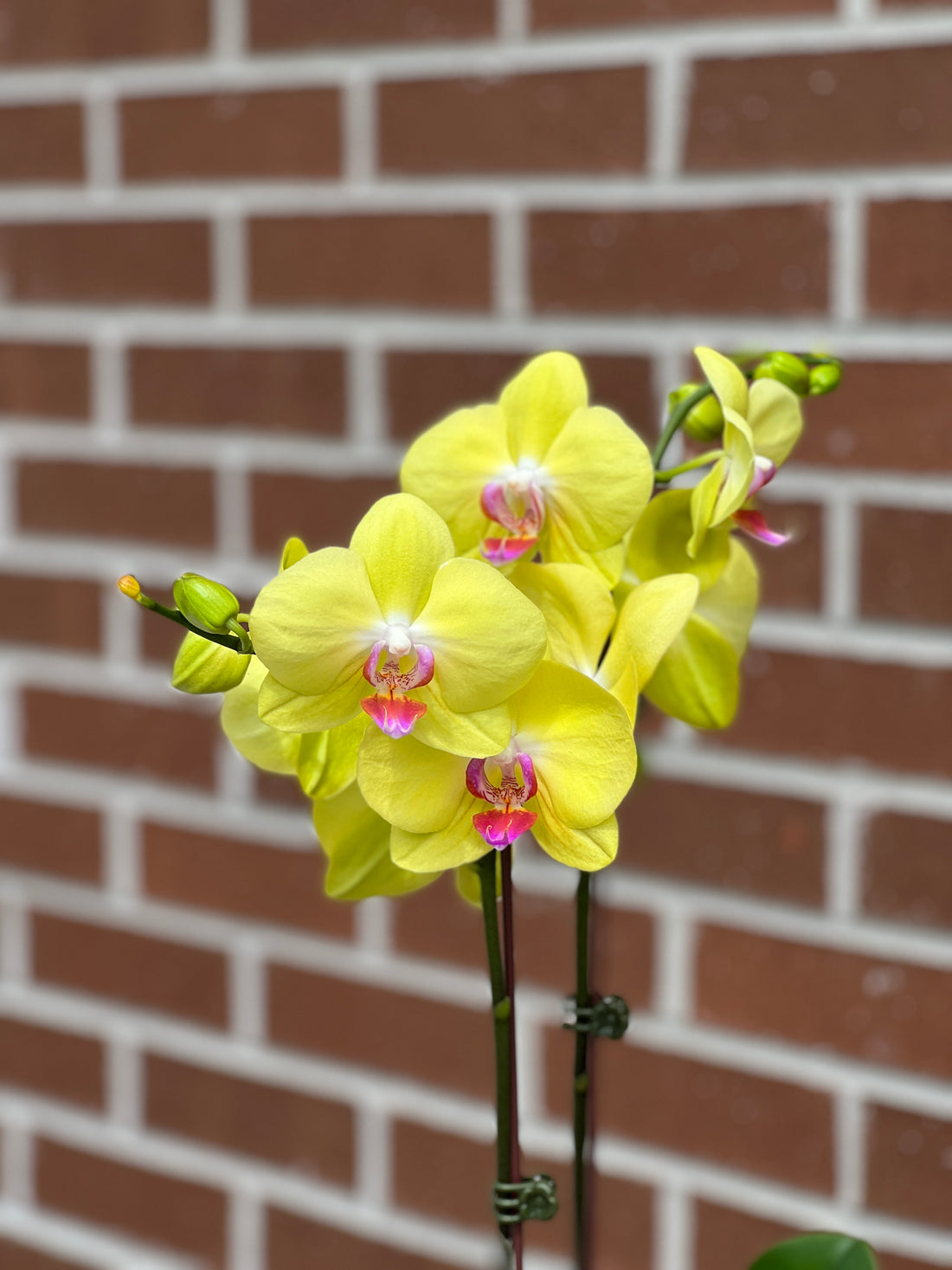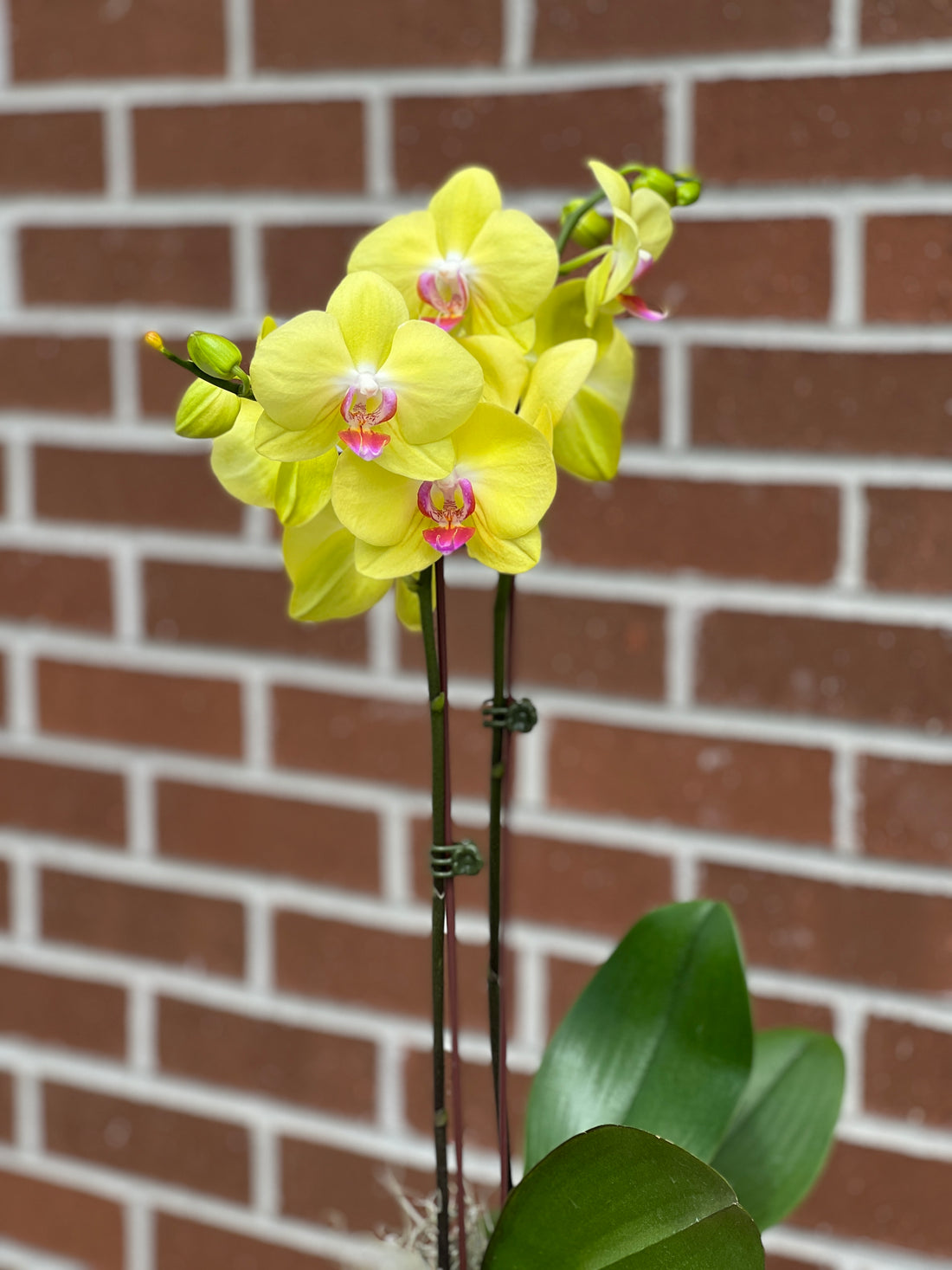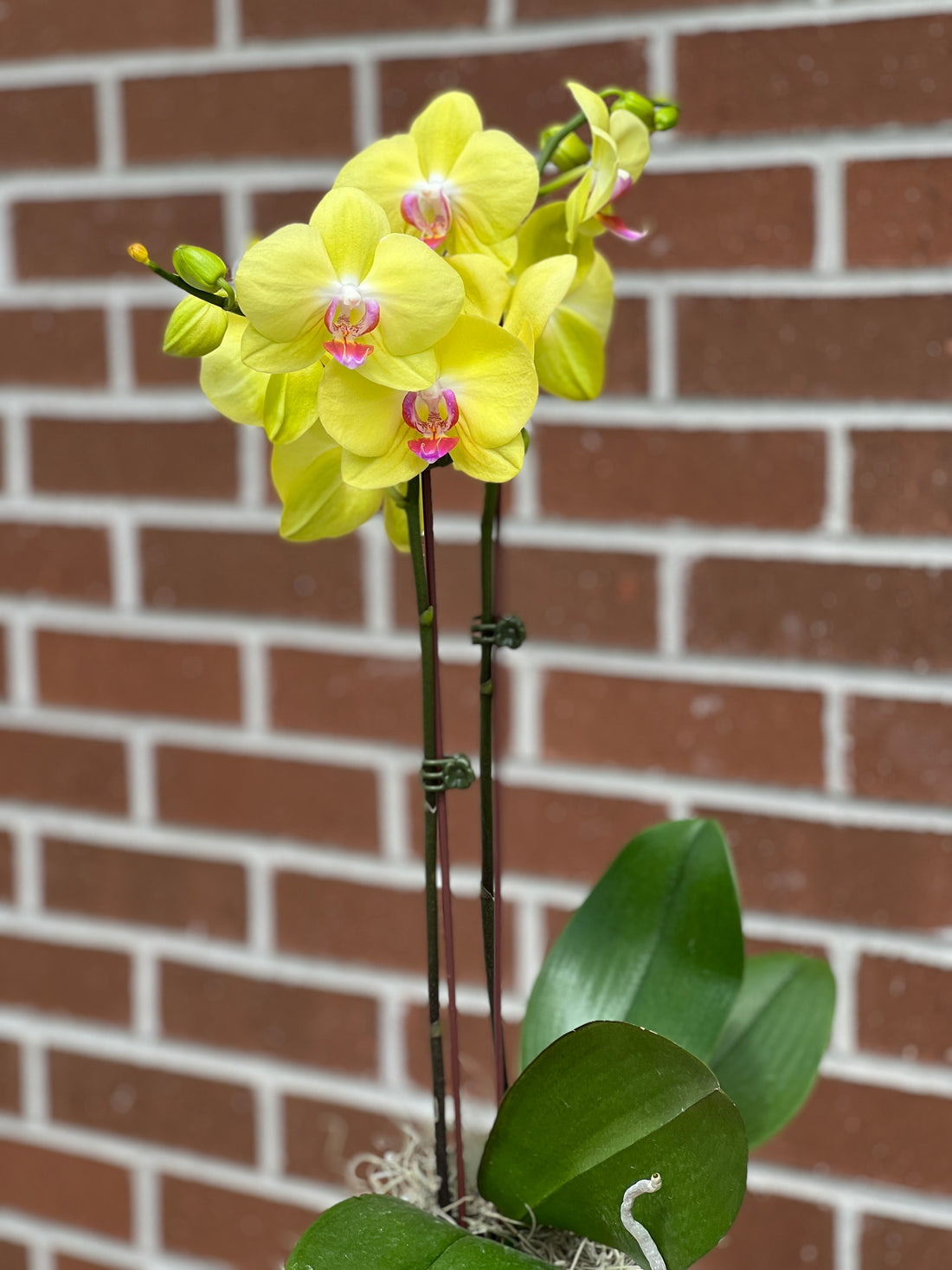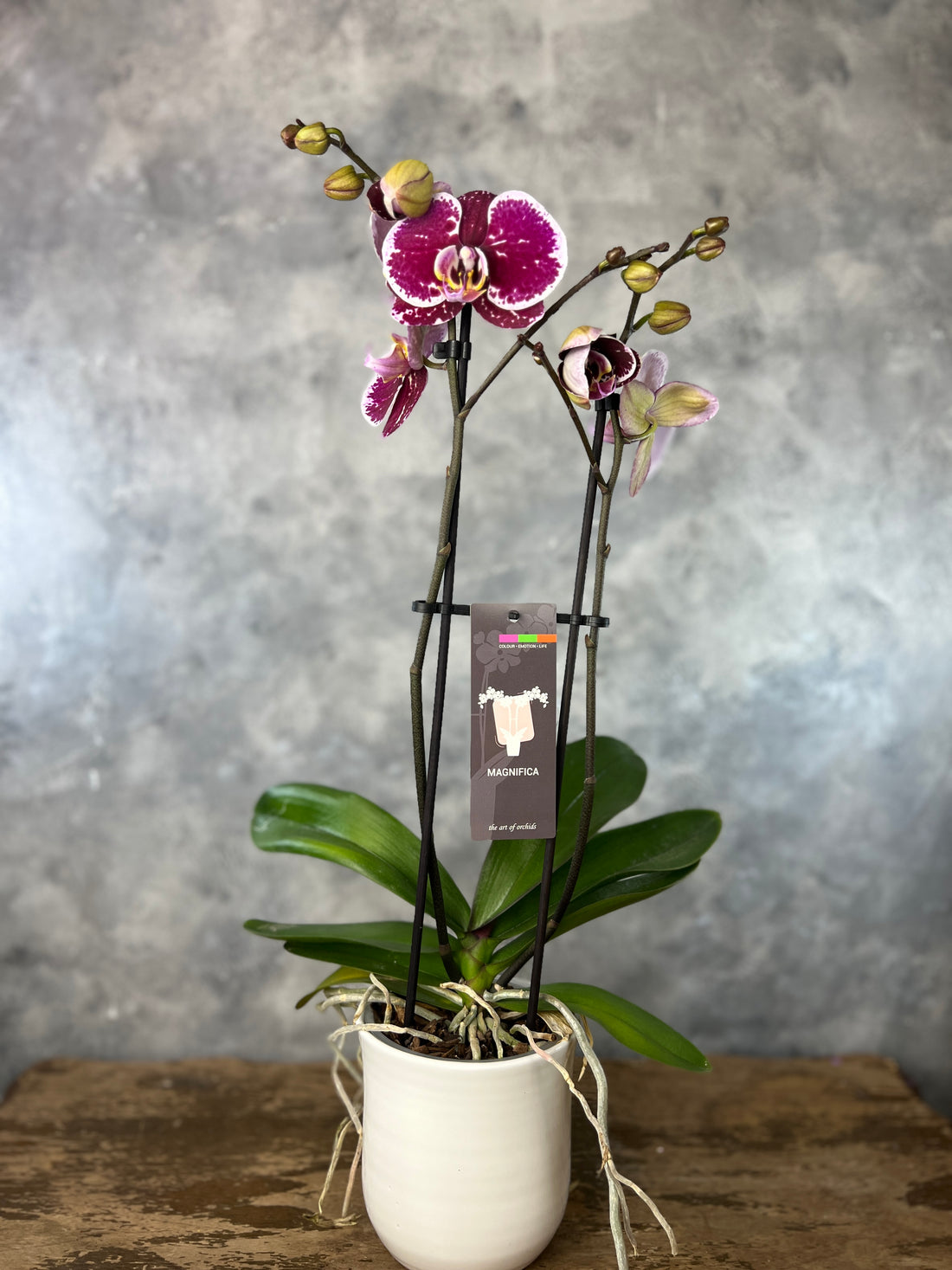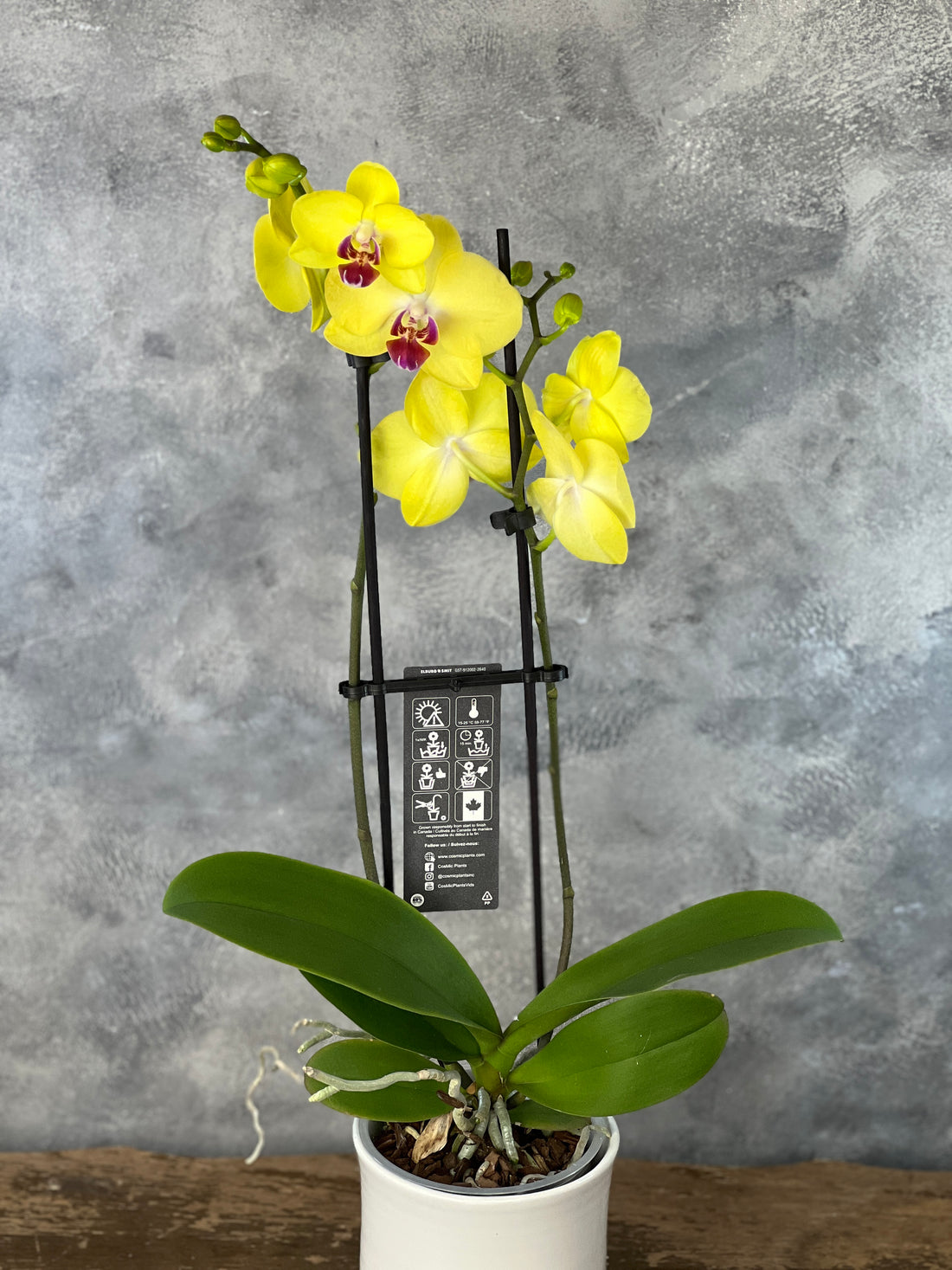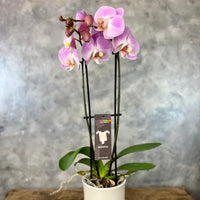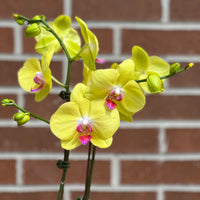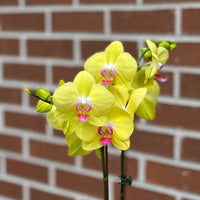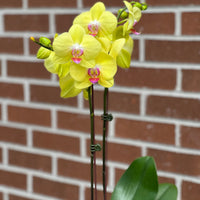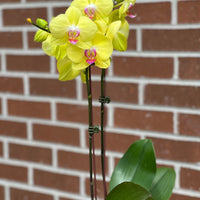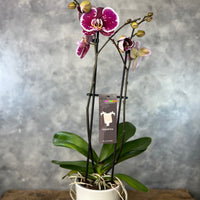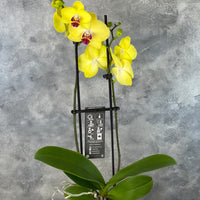 Gorgeous, elegant yet long-lasting gift! Orchid is a marvelous present for someone who likes take care of the plants and enjoys the color. Perfect for home, office or hospital. Popular nowadays as a sympathy gift too.
 Perfect for orchid beginners. Pot is included, height 22-23 inches. 
Free Bonsai Delivery in Ottawa and Gatineau area for all the orders placed online
Free complimentary card message if needed
Free gift wrapping
Life-long support from our Bonsai Guru - text us, call us, send us an email - we are here to help you!
Please, note, that while you select the species of the Bonsai Tree, the actual tree might be a bit different as all the trees are unique - the trunk, the exact quantity of the branches, the color of the pot or the color of decorative pebbles may vary