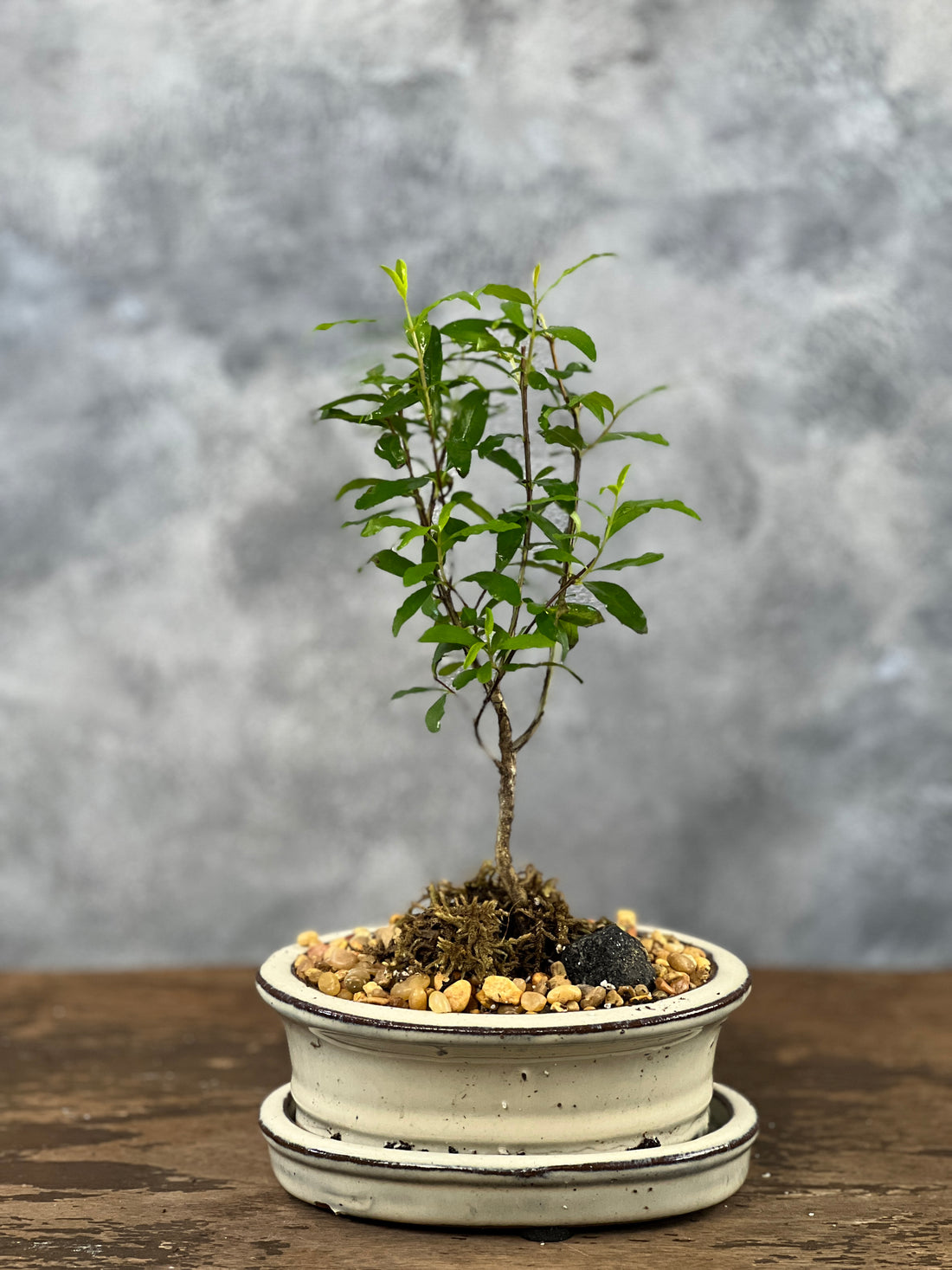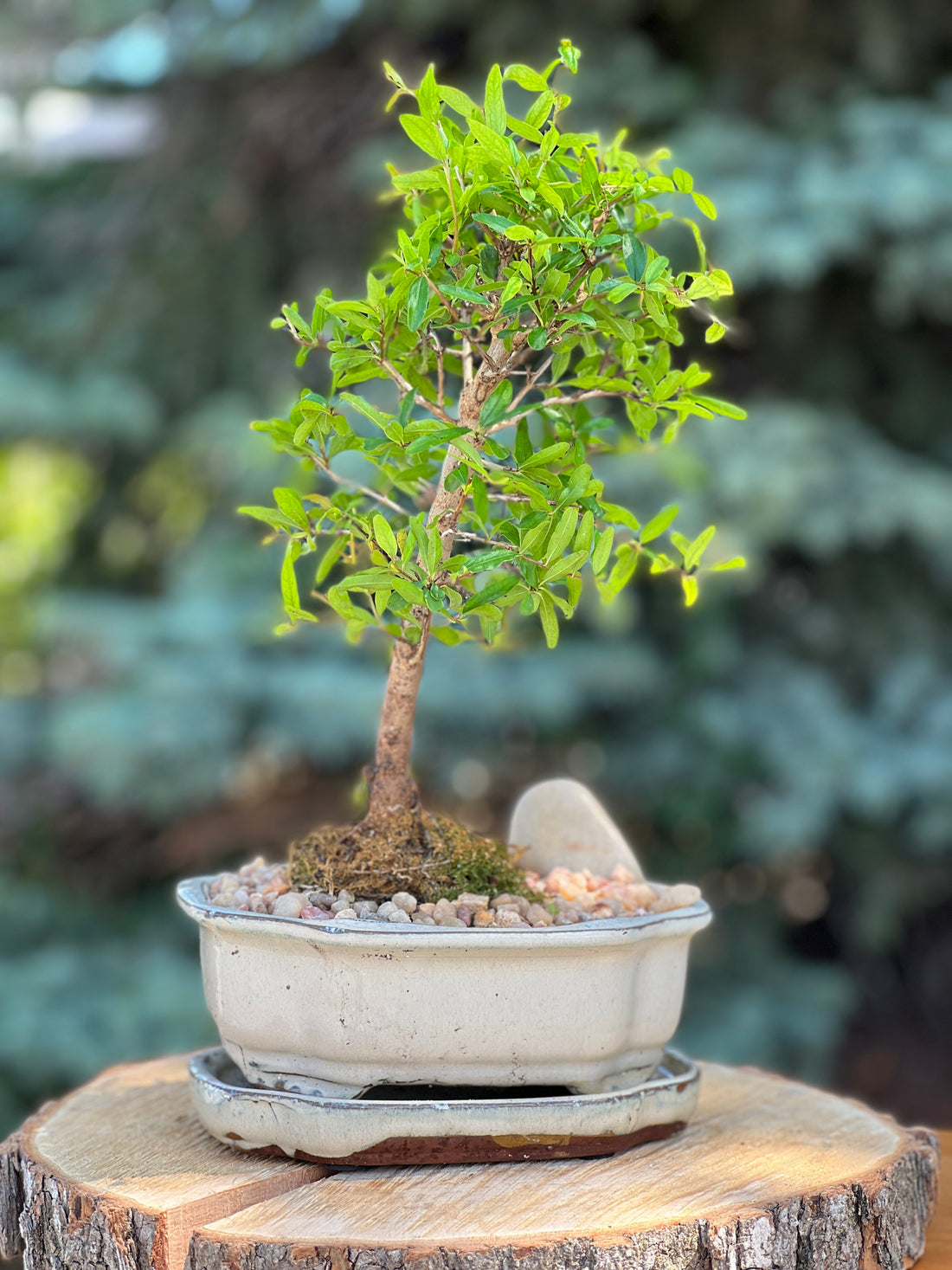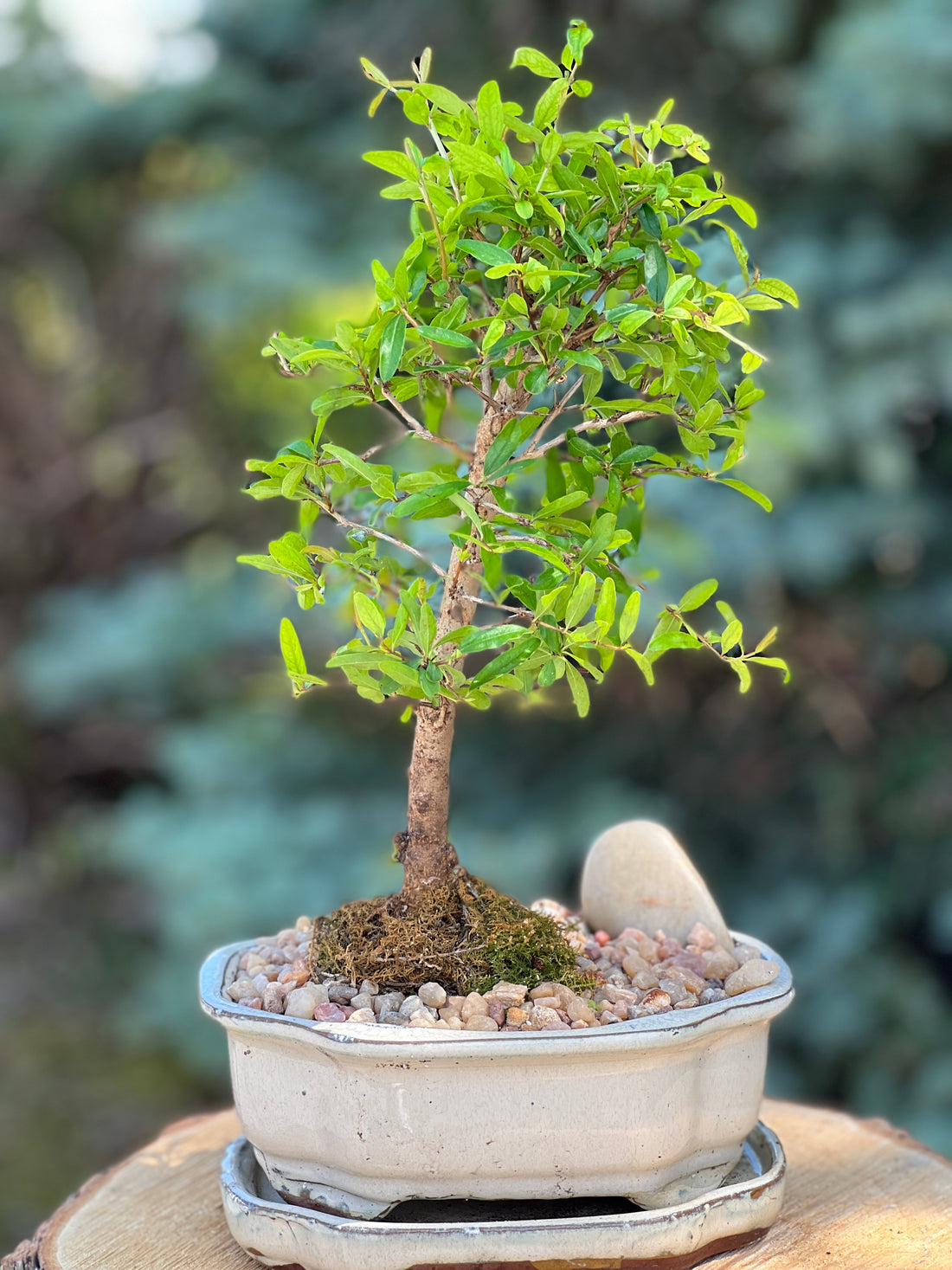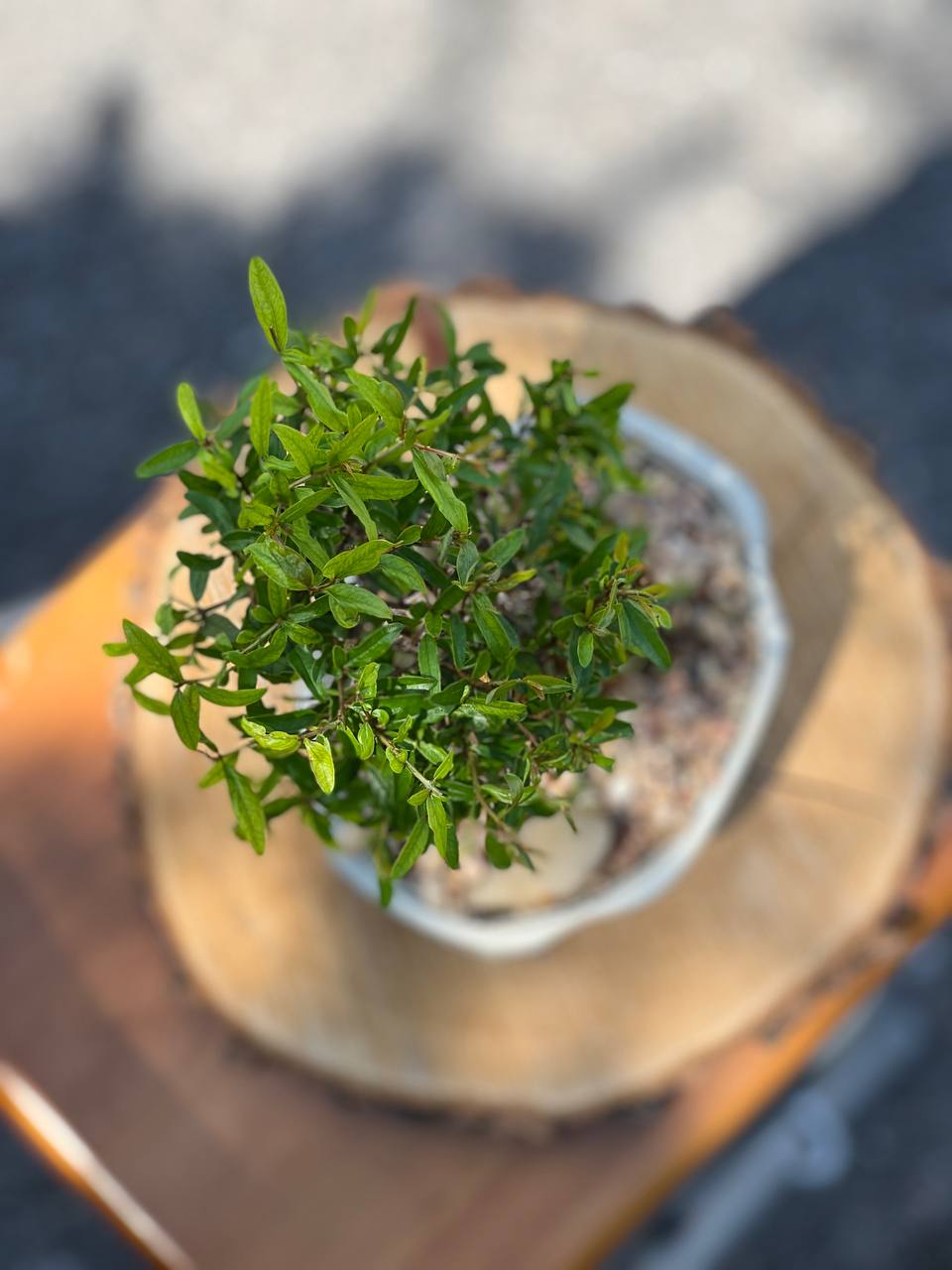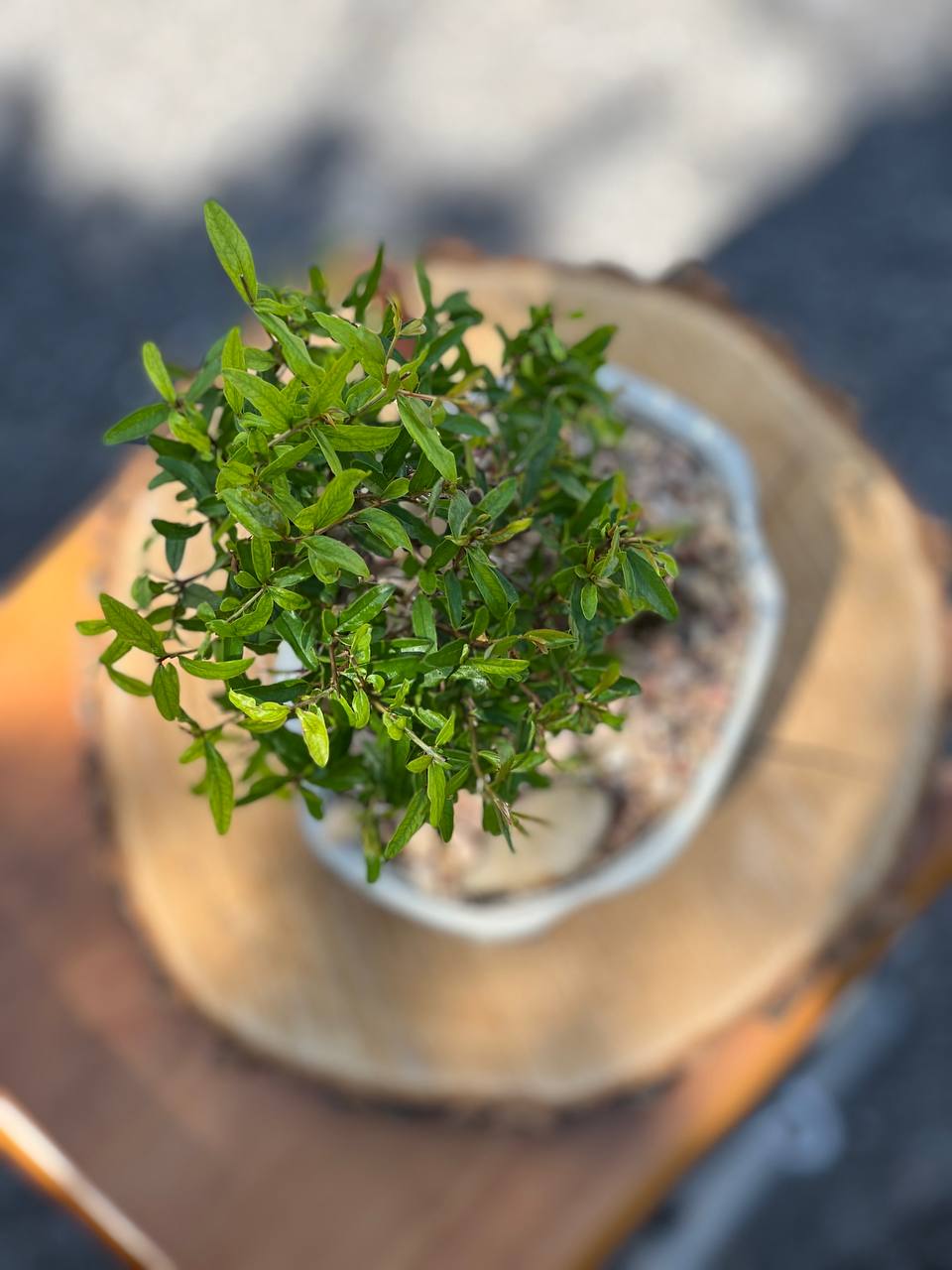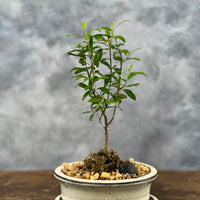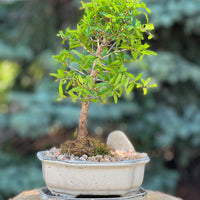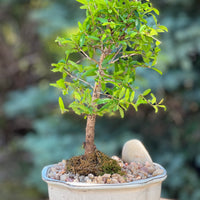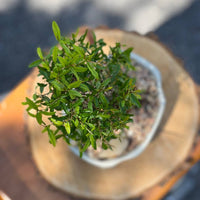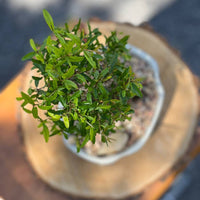 Fruitful Pomegranate Bonsai
The pomegranate is a nice deciduous tree or shrub with narrow oblong leaves, trumpet-shaped red flowers and large round red fruit.
Those are covered by a hard pericarp and contain a great number of seeds, each covered by a tasty red aril. The bark is grey-brown and smooth on young trees, getting furrowed and flaky with age. Some twigs produce thorns.
Originally the pomegranate is native to Iran, Armenia and North India, but it is also widespread in Asia and in mediterranean countries.
Pomegranates need warm temperatures and are not frost-tolerant. Only in winter dormancy they can endure a slight frost.
Pomegranate trees can become several hundred years old.
Size. Ceramic pots: small (10" height, ~5" length, ~4" width).
Free Bonsai Delivery in Ottawa and Gatineau area for all the orders placed online
Free complimentary card message if needed
Free gift wrapping
Life-long support from our Bonsai Guru - text us, call us, send us an email - we are here to help you!
Please, note, that while you select the species of the Bonsai Tree, the actual tree might be a bit different as all the trees are unique - the trunk, the exact quantity of the branches, the color of the pot or the color of decorative pebbles may vary