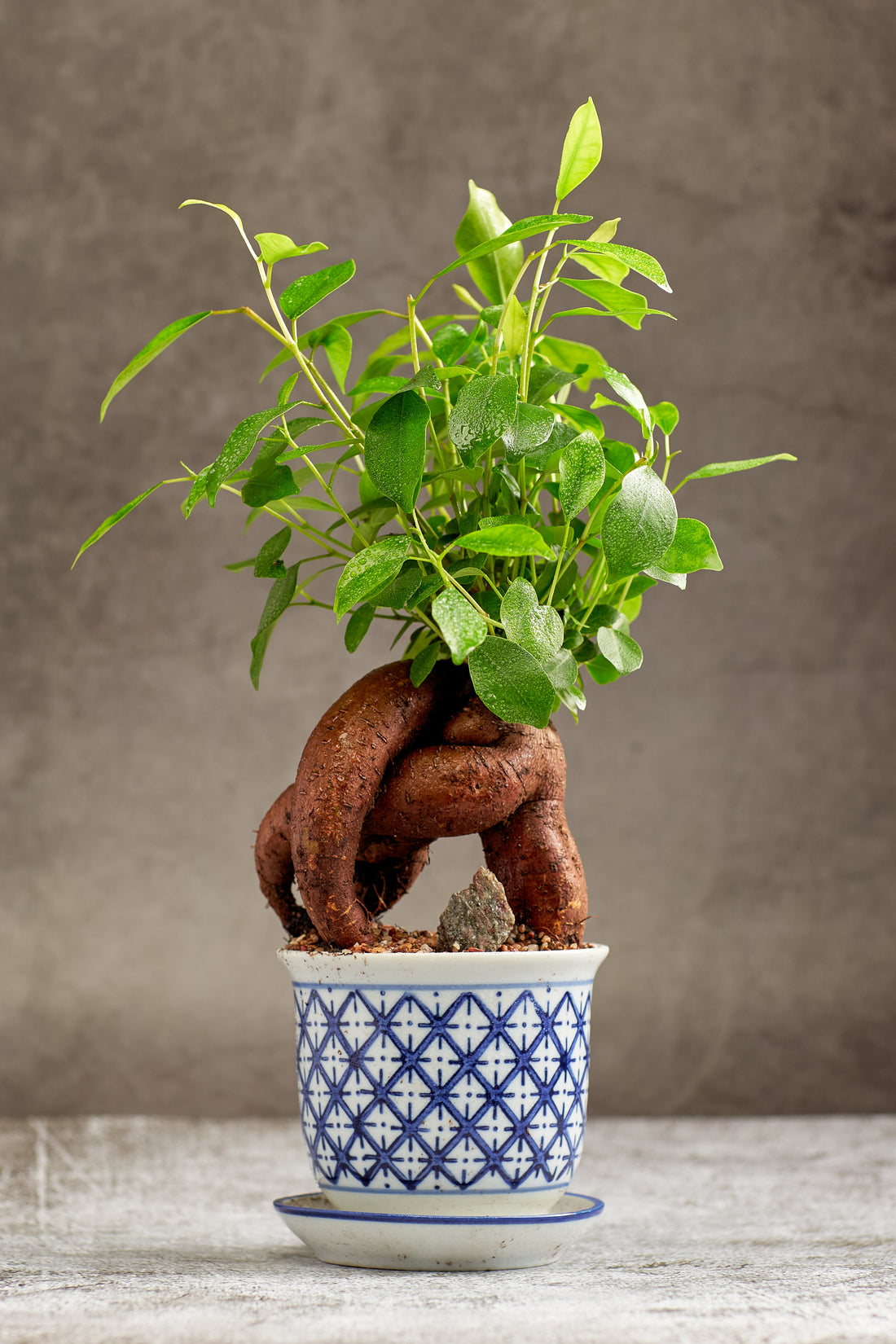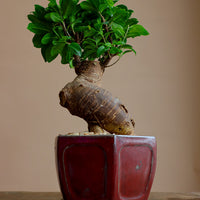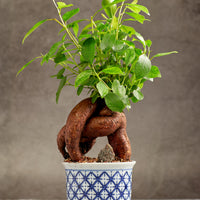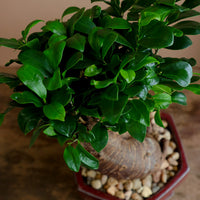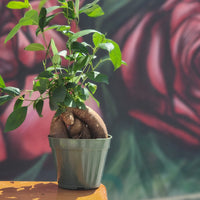 Ginseng species is popular for beginners of bonsai, not only for its ease of care, but also for its ginseng-like "trunks", which are really half the roots naturally exposed above ground, offering a head start on a unique root flare. Ginseng enjoys the same simple care as other Bonsai species, with the added benefit that it tolerates a little bit of extra underwatering.
In the growing seasons, it is ideal to keep the well-draining soil moderately moist. Bright light is preferred, but it can tolerate indirect light. A humidity tray is especially useful in the dry winter atmosphere, revealing when watering is required as it dries.
Ceramic Pot is included - our authentic collection of white and blue pots with various patterns.
Free Bonsai Delivery in Ottawa and Gatineau area for all the orders placed online
Free complimentary card message if needed
Free gift wrapping
Life-long support from our Bonsai Guru - text us, call us, send us an email - we are here to help you!
Please, note, that while you select the species of the Bonsai Tree, the actual tree might be a bit different as all the trees are unique - the trunk, the exact quantity of the branches, the color of the pot or the color of decorative pebbles may vary