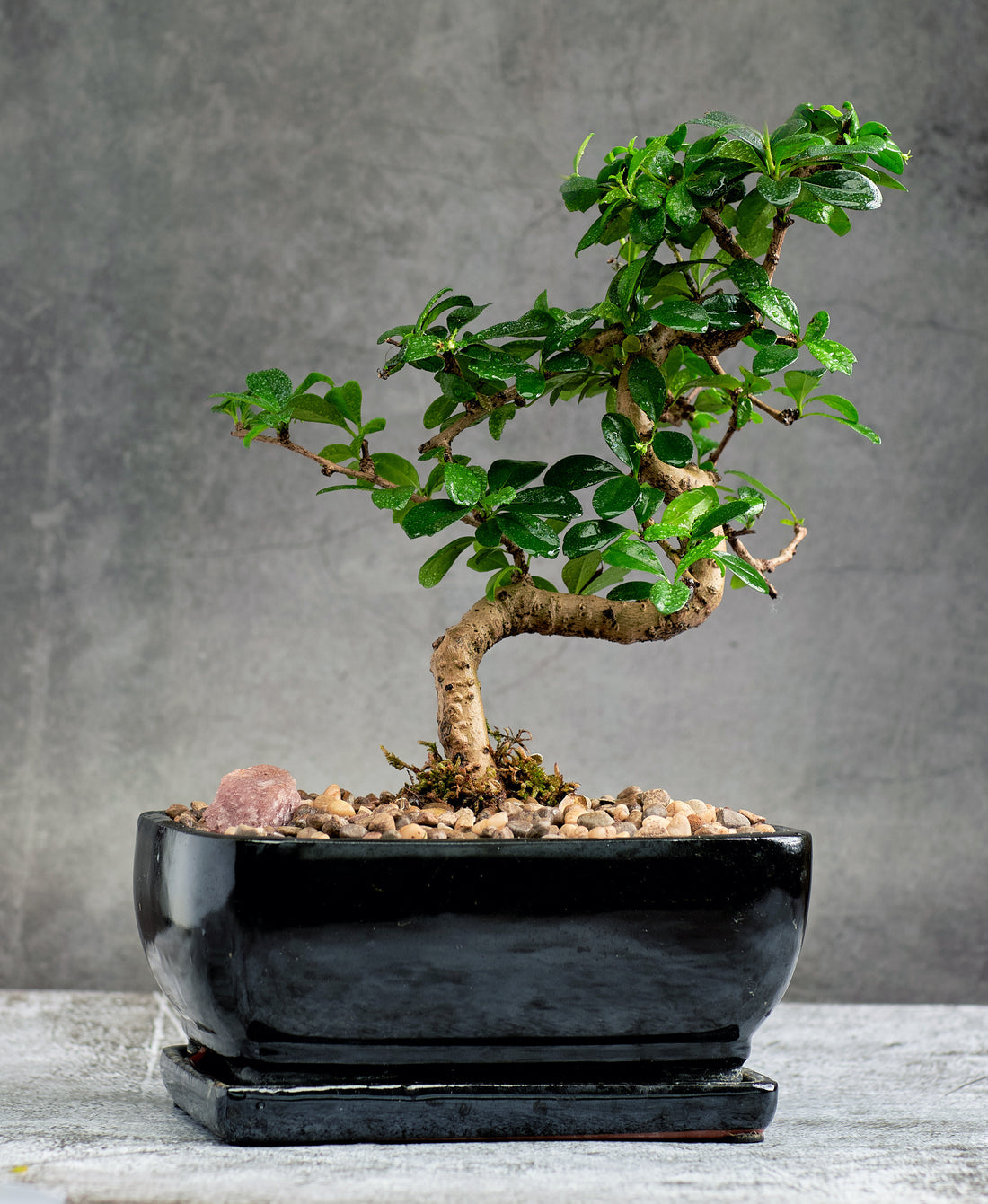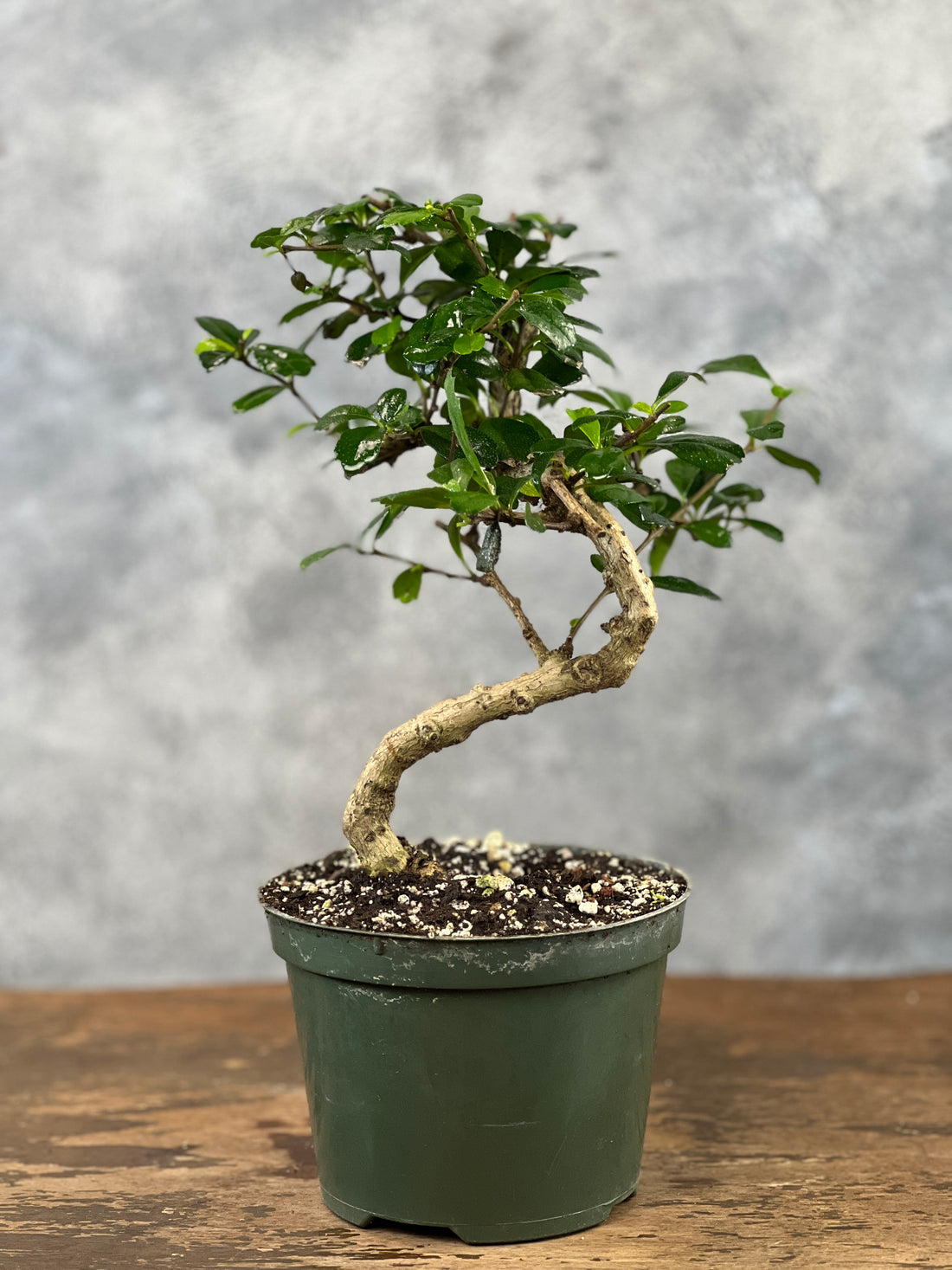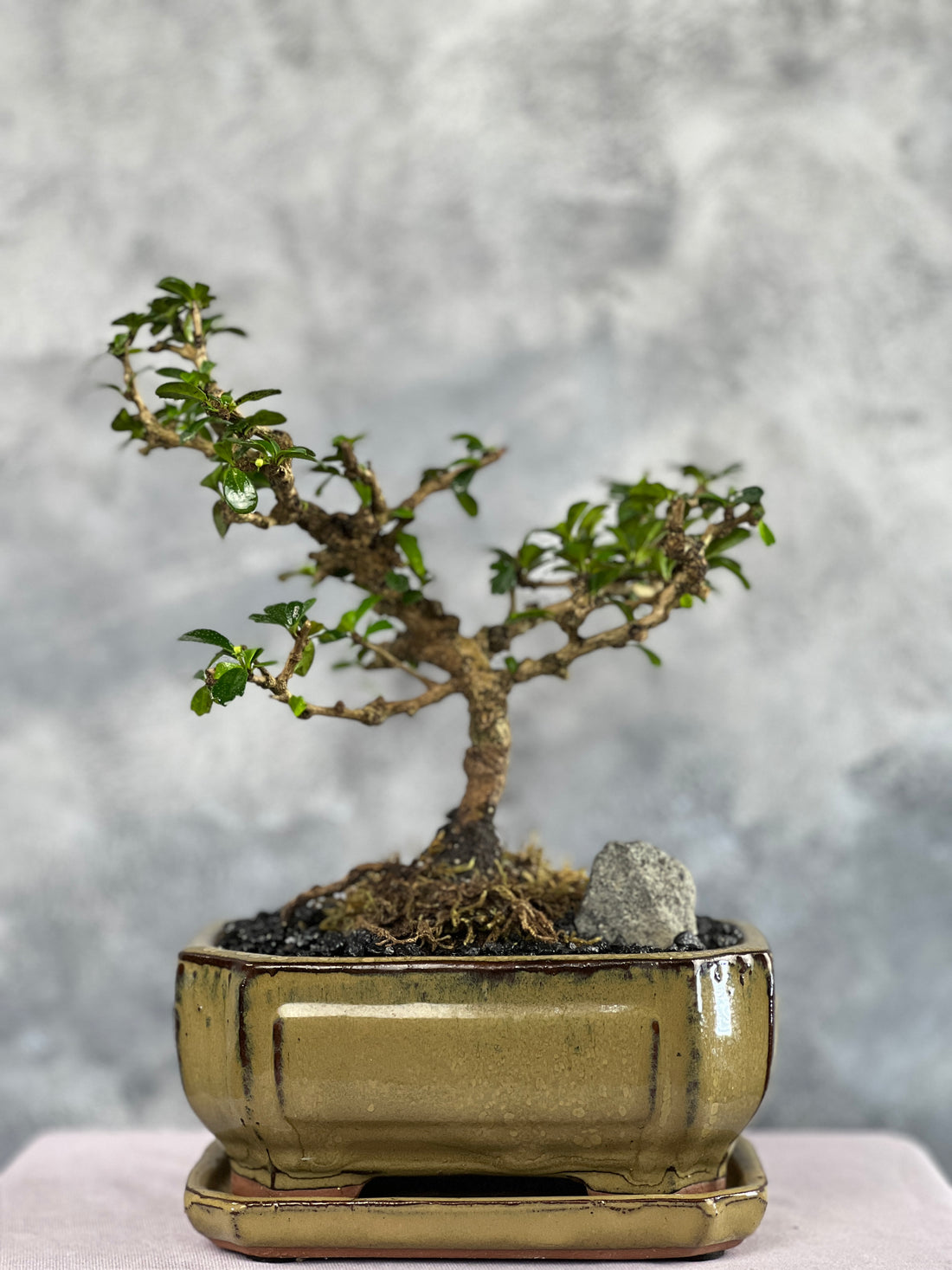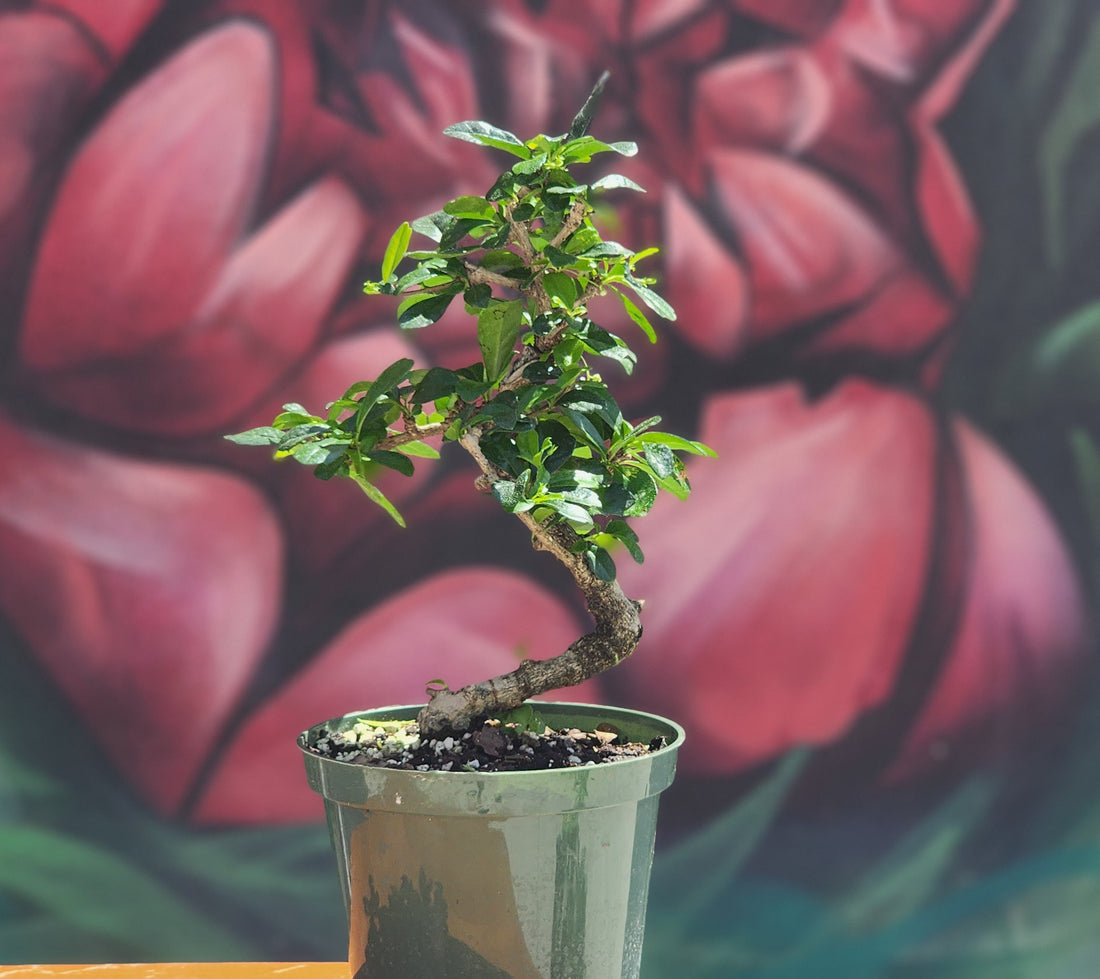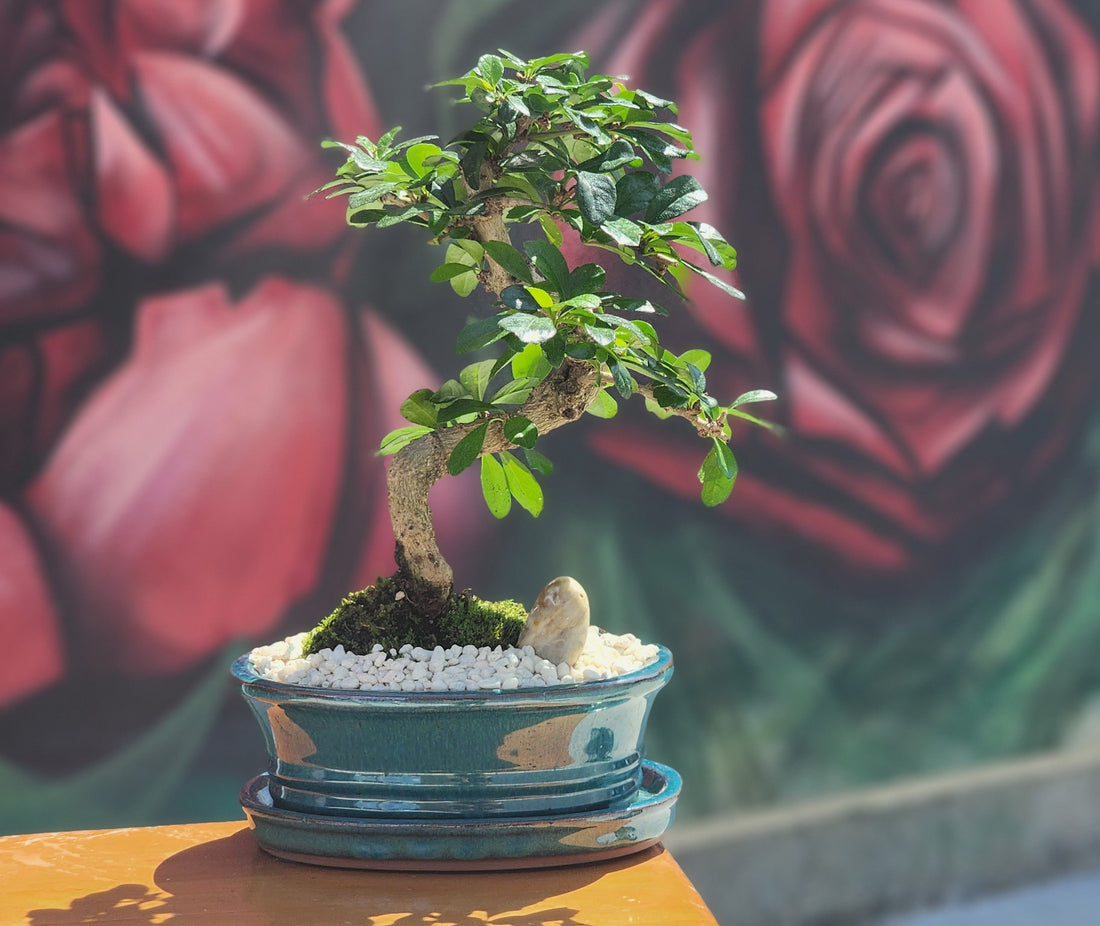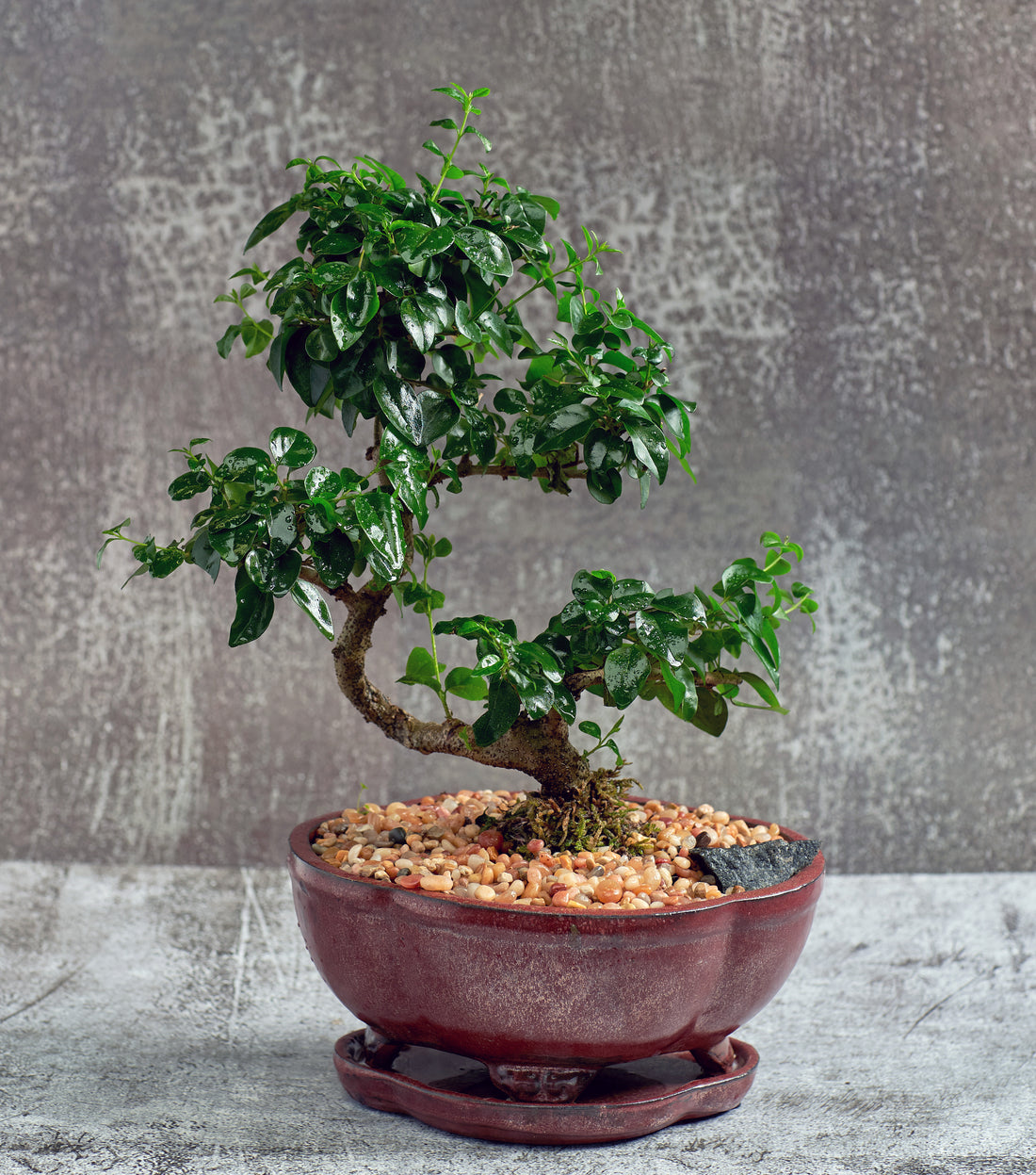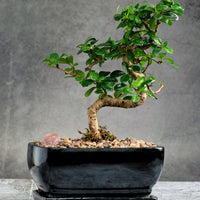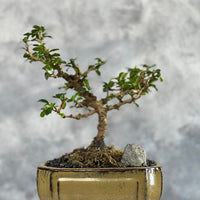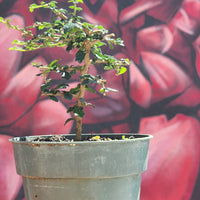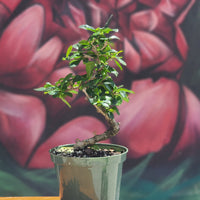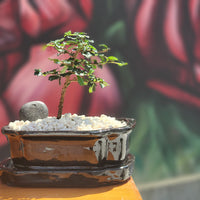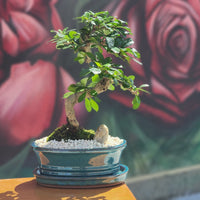 Fukien Tea. This bonsai is native to China and has small white flowers that spontaneously bloom. The foliage is dark, glossy green and small in size, which beautifully contrasts with the flowers. The flowers turn into red berries that turn darker with age. These bonsai have artfully curved trunks which have been trained over many years.
Keep in the day lit area, but out of prolonged direct sunlight. Keep soil evenly moist. To check moisture, feel if the top of the soil is dry to the touch. If so, it is time to water. Water gently and thoroughly from above, allowing the pot to drain over a sink or tray. Fertilize monthly between May - Nov with the Bonsai (recommended) or the general fertilizer. Recommended temperature is 65 degrees F and up.
Sizes:
Ceramic pot: small (10-11" height, 5" width, 6 1/2" length).
Grower's pot: small (12" height, diameter 5").
Free Bonsai Delivery in Ottawa and Gatineau area for all the orders placed online
Free complimentary card message if needed
Free gift wrapping
Life-long support from our Bonsai Guru - text us, call us, send us an email - we are here to help you!
Please, note, that while you select the species of the Bonsai Tree, the actual tree might be a bit different as all the trees are unique - the trunk, the exact quantity of the branches, the color of the pot or the color of decorative pebbles may vary