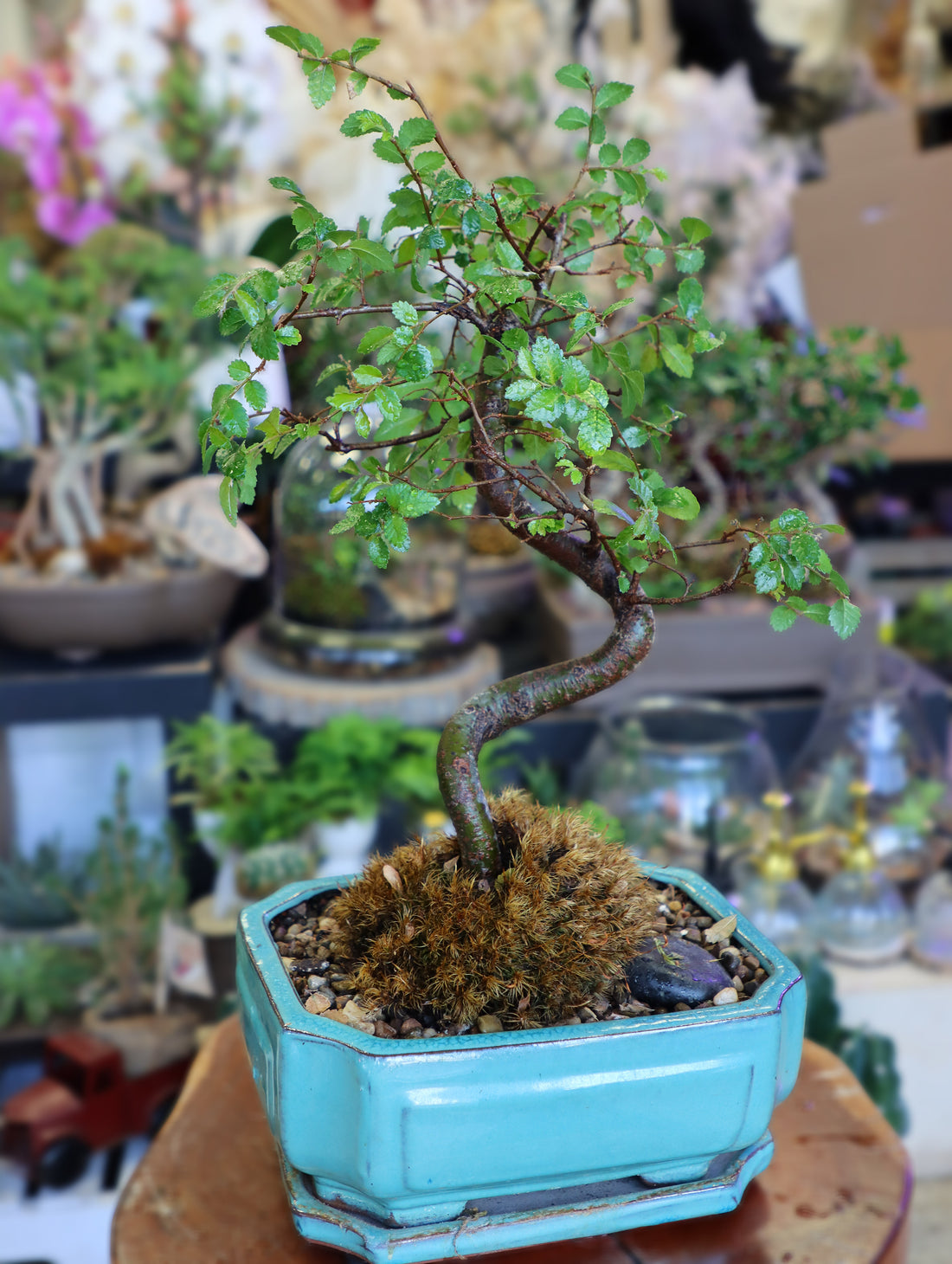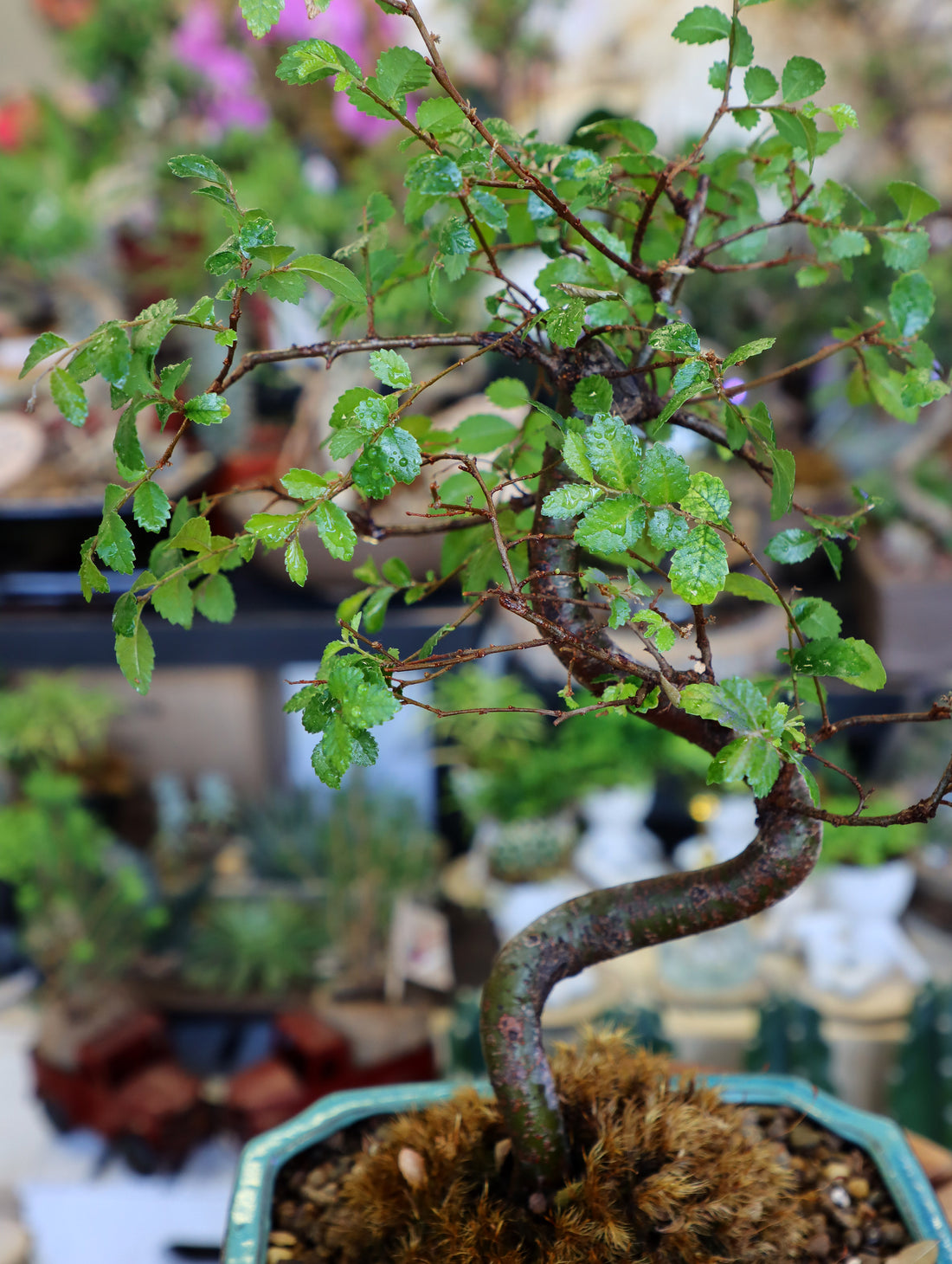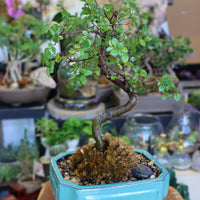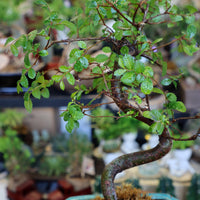 Native to East Asia the Chinese Elm is one of the most popular bonsai trees, especially among beginners. These lovely semi-evergreen trees can grow up to 65 feet tall in their native habitat, but have been cultivated in miniature form for Bonsai for generations. It is an ideal choice for those just starting out because it is slow-growing and tolerant, the Chinese Elm allows beginners plenty of time and forgiveness to grow accustomed to bonsai care making it one of the most loved and most undemanding of miniature trees.
Approximate age 8-10 years old. 
Ceramic Pot is included (colours vary). 
Free Bonsai Delivery in Ottawa and Gatineau area for all the orders placed online
Free complimentary card message if needed
Free gift wrapping
Life-long support from our Bonsai Guru - text us, call us, send us an email - we are here to help you!
Please, note, that while you select the species of the Bonsai Tree, the actual tree might be a bit different as all the trees are unique - the trunk, the exact quantity of the branches, the color of the pot or the color of decorative pebbles may vary