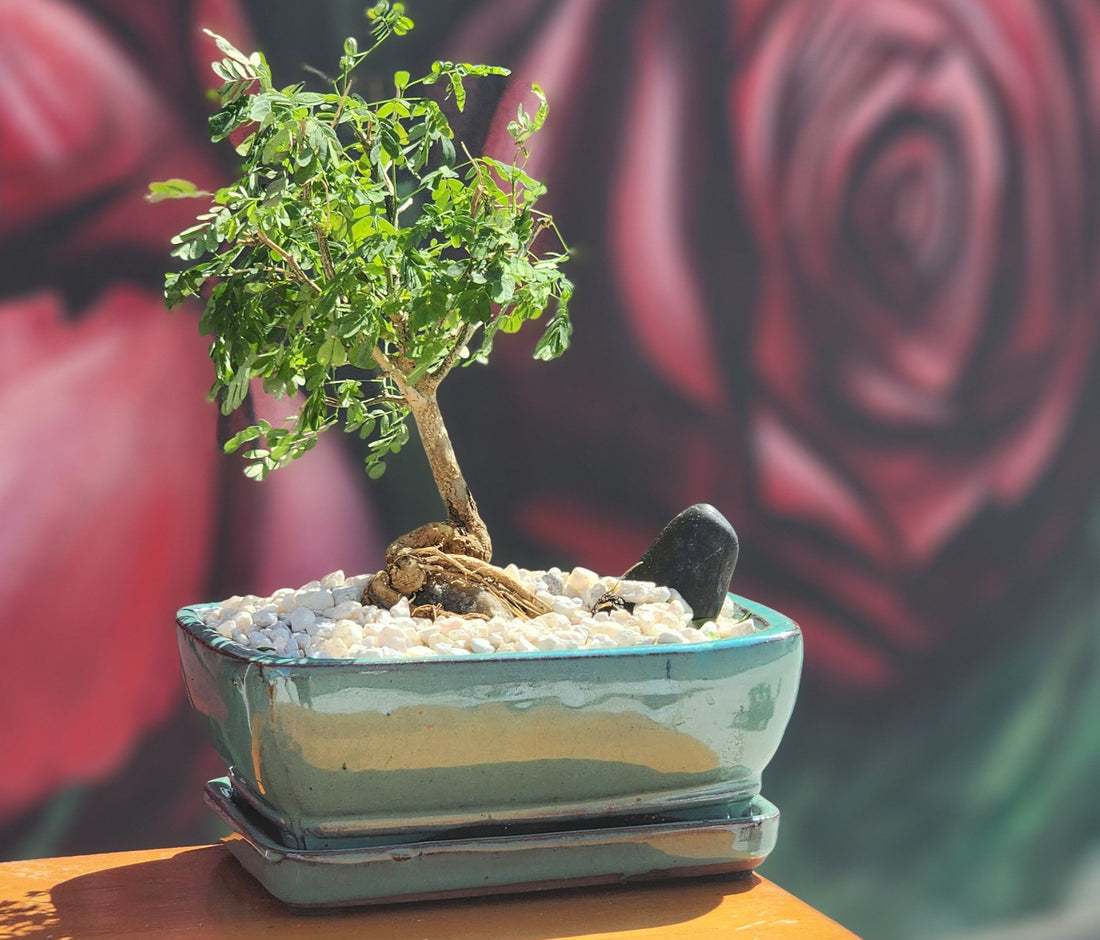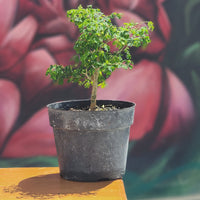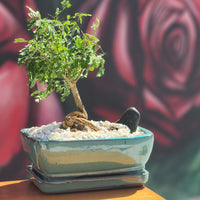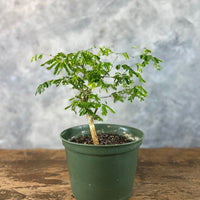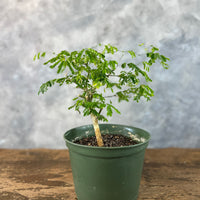 Brazilian Rain Tree Bonsai
Brazilian Rain Tree Bonsai also is known as Chloroleucon tortum or Pithecellobium Tortum. This bonsai is a hardwood tree native to Brazil's rainforests. Its trunk could be very spiny and this bonsai tree has soft green leaves that furl together in the evening before opening up in the morning. It has cute flowers that appear as fragrant white puffy blossoms. These flowers are rarely seen as a bonsai in Canada due to the lack of light.
This tree has a whole personality that you can see every day.  
Requires bright indirect sunlight, tolerant of short droughts, keep soil evenly moist. Trim as needed.
Height - 10"
Free Bonsai Delivery in Ottawa and Gatineau area for all the orders placed online
Free complimentary card message if needed
Free gift wrapping
Life-long support from our Bonsai Guru - text us, call us, send us an email - we are here to help you!
Please, note, that while you select the species of the Bonsai Tree, the actual tree might be a bit different as all the trees are unique - the trunk, the exact quantity of the branches, the color of the pot or the color of decorative pebbles may vary