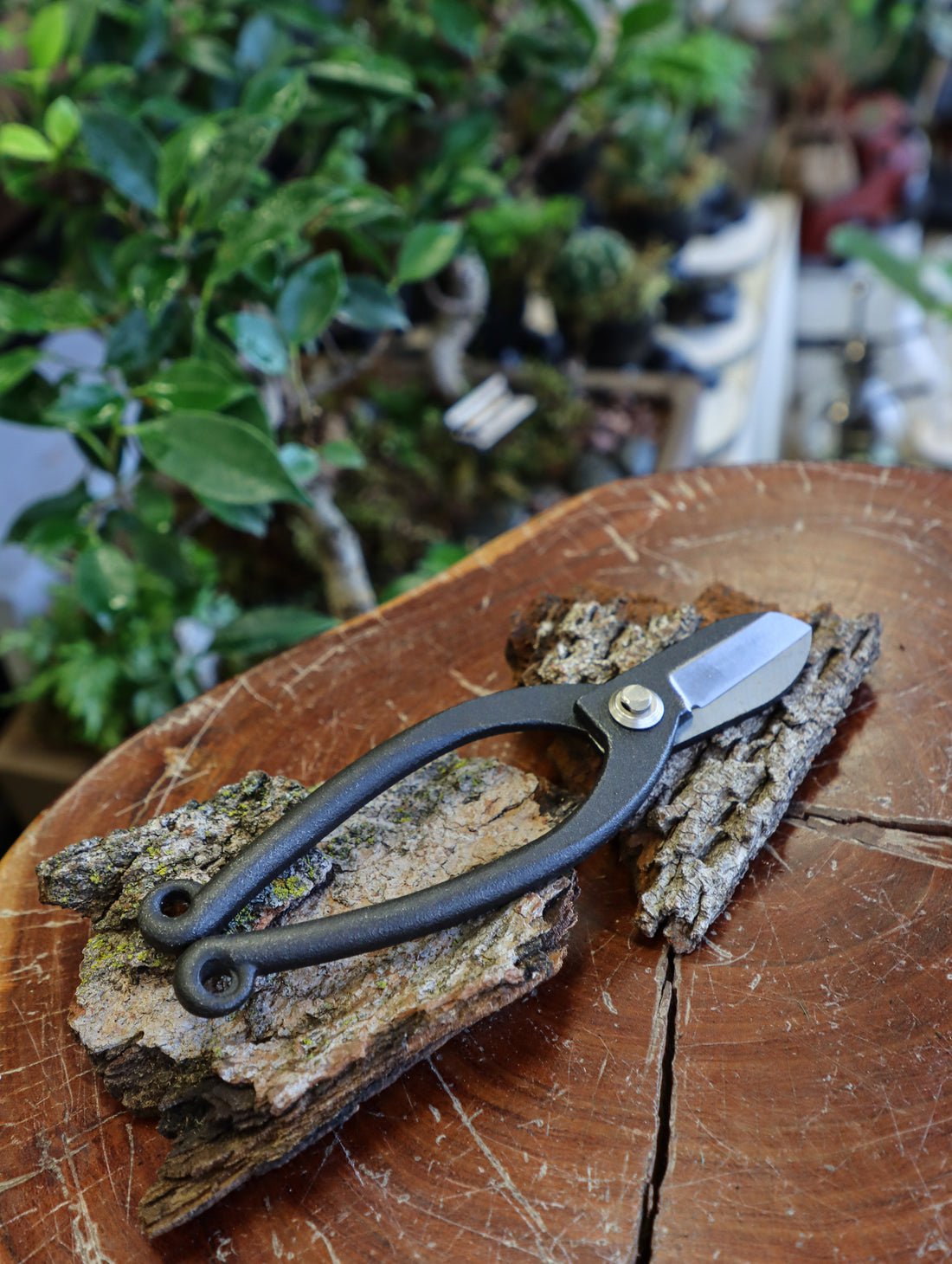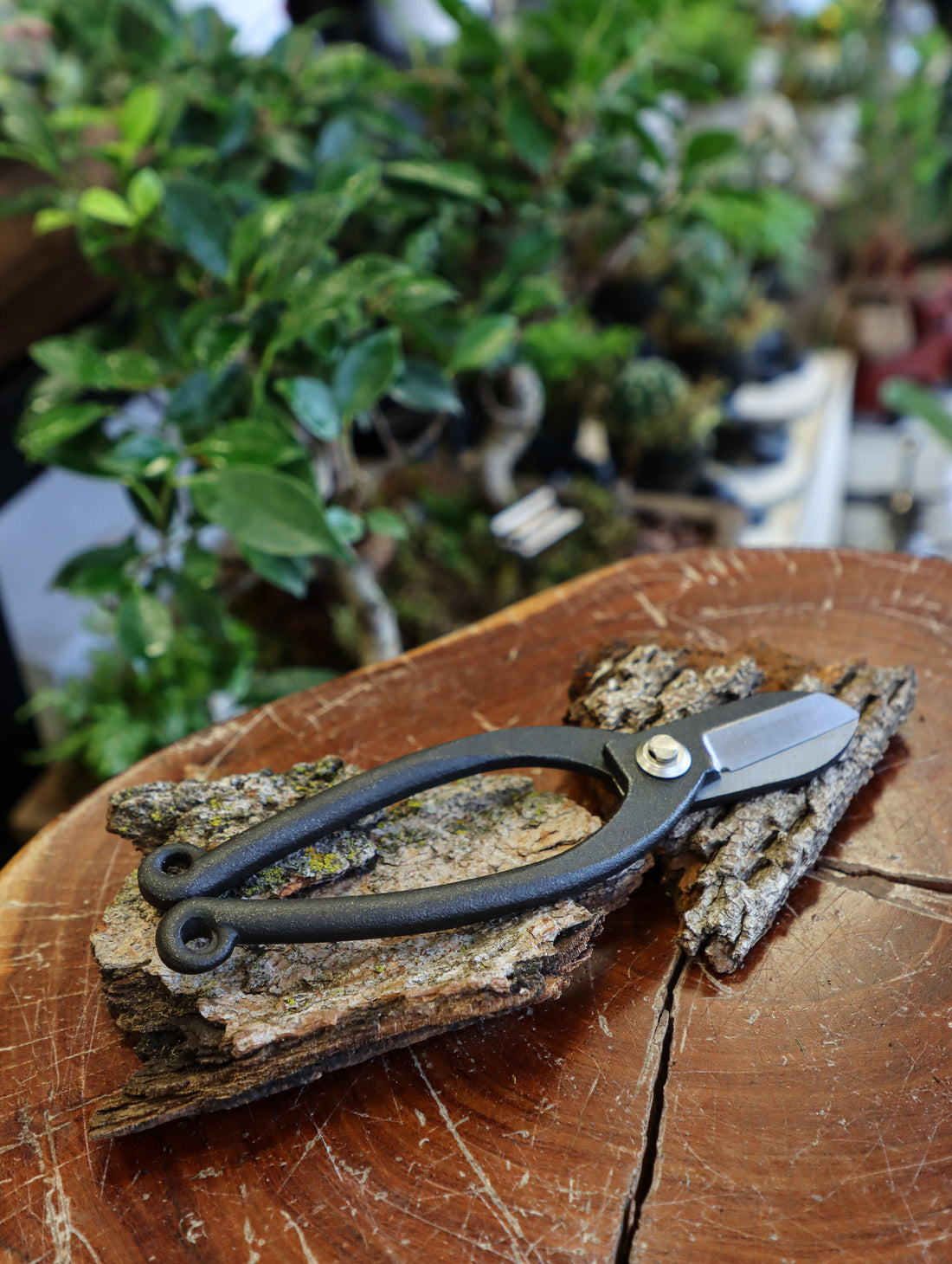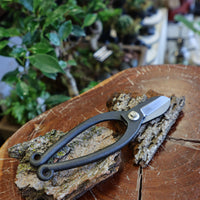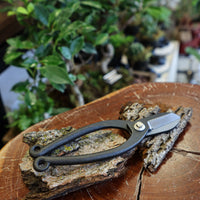 Bonsai Leaf Cutters. This tool is used for Defoliation. It is used when you want to remove all, or some, of the leaves on a Bonsai. By doing this it allows the tree to grow new leaves which leads to a reduction in size and an increase in ramification. When defoliation ensure you are only cutting the leaf away, the petiole must remain on the tree. The sharp blades allow the petiole to be cut without damaging the petiole, allowing better results to grow.
Dimensions (L x W ): 8.5" x 4". 
Free Bonsai Delivery in Ottawa and Gatineau area for all the orders placed online
Free complimentary card message if needed
Free gift wrapping
Life-long support from our Bonsai Guru - text us, call us, send us an email - we are here to help you!
Please, note, that while you select the species of the Bonsai Tree, the actual tree might be a bit different as all the trees are unique - the trunk, the exact quantity of the branches, the color of the pot or the color of decorative pebbles may vary