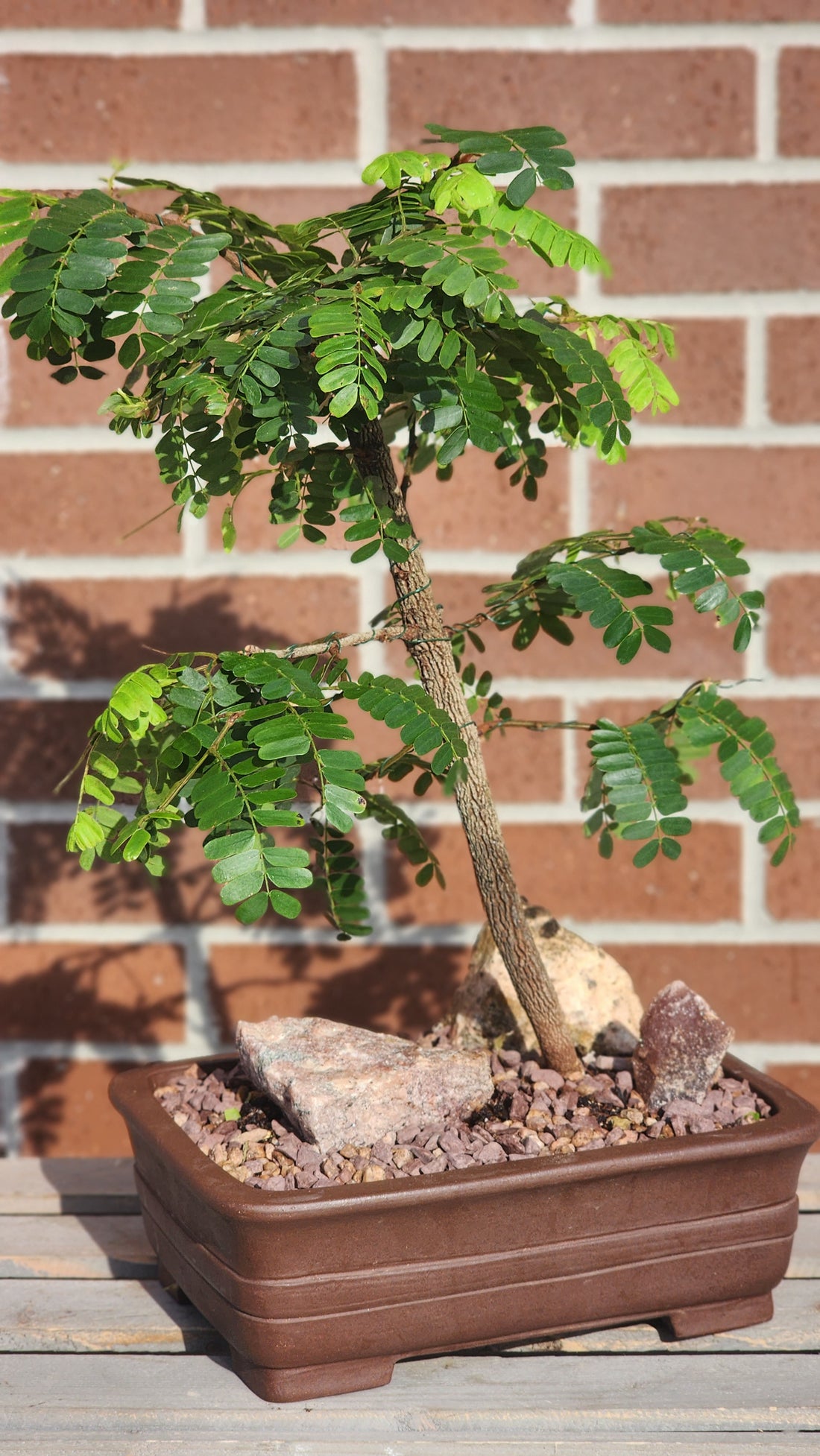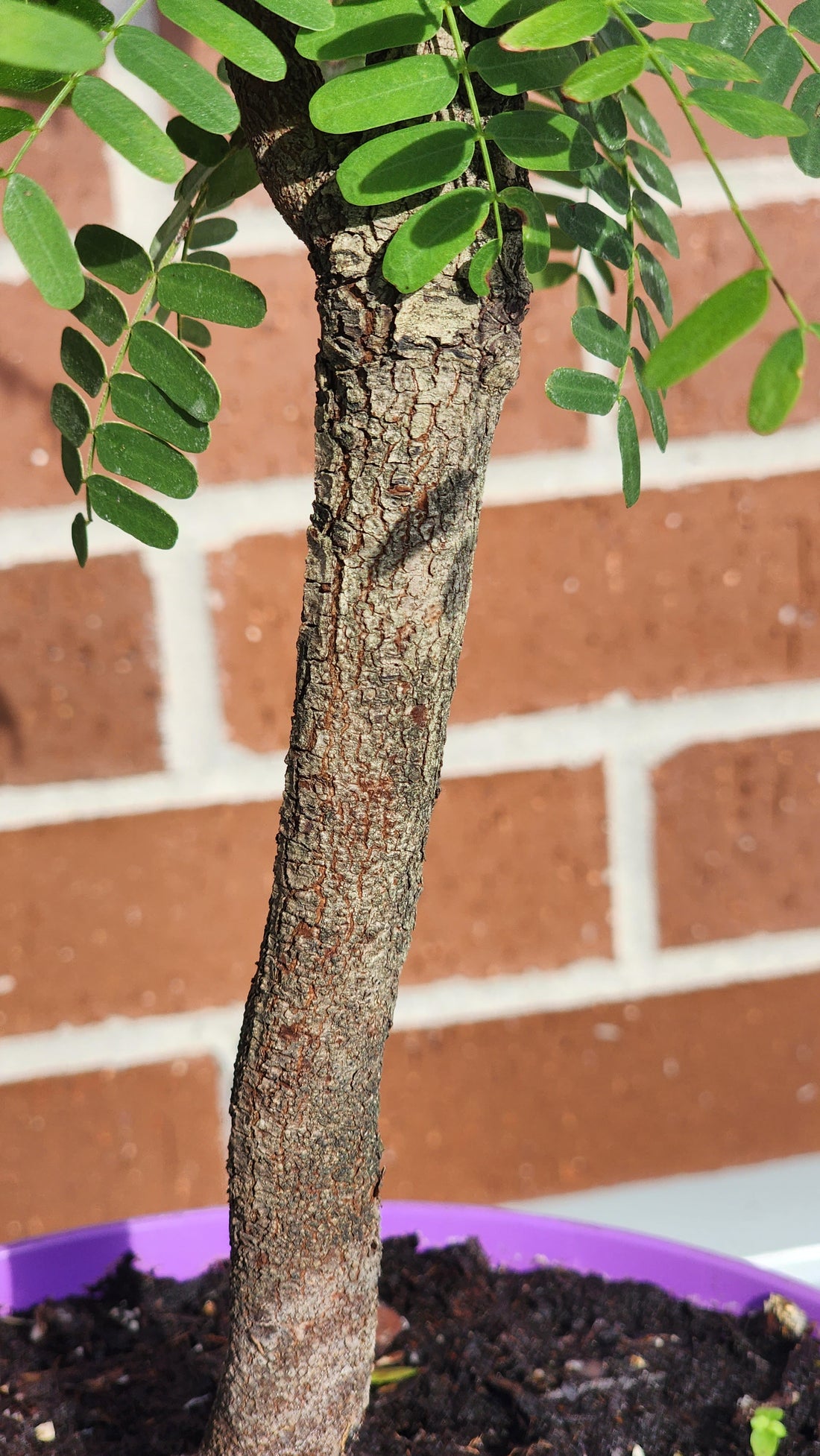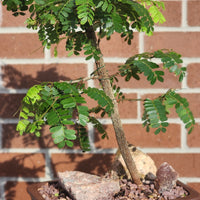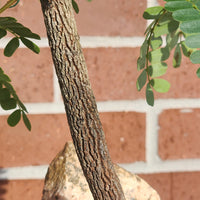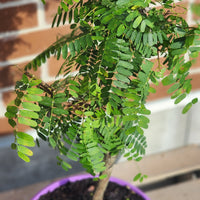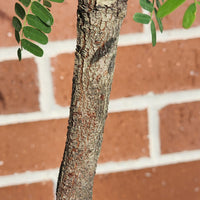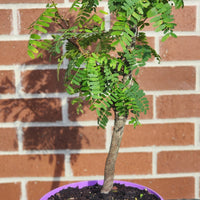 Tamarind (Tamarindus Indica)
Tamarind (Tamarindus indica)

The Tamarind tree is a beautiful evergreen tree in the pea family.It is native to tropical Africa and has been naturalized in Asia. Commonly known for its delicious edible fruits that look like long brown pods. The fruit is large (Around 8-15cm) and contains a tangy, sweet pulp. This is commonly used in delicacies around the world. The tree can grow up to 75 feet! It is well known for a vase-like shape with a large spreading crown. The leaves are the most unique part, they are alternately arranged, growing in a beautiful light green color and darken with age, they open and close at night. The tree has a personality and it will show you when it is stressed or "sleeping". The bark is stunning. Rough and thick, with deep fissures running vertically along the trunk, it will make your bonsai look ancient.

Great for beginners looking for a tree that grows quickly and has a personality! Can tolerate slight over and under watering, it does slightly better in small droughts than other similar trees. Does best in full sun, a south facing window is ideal but an east or west window will work just fine. It even grows small yellowish flowerings in the spring!
Free Bonsai Delivery in Ottawa and Gatineau area for all the orders placed online
Free complimentary card message if needed
Free gift wrapping
Life-long support from our Bonsai Guru - text us, call us, send us an email - we are here to help you!
Please, note, that while you select the species of the Bonsai Tree, the actual tree might be a bit different as all the trees are unique - the trunk, the exact quantity of the branches, the color of the pot or the color of decorative pebbles may vary