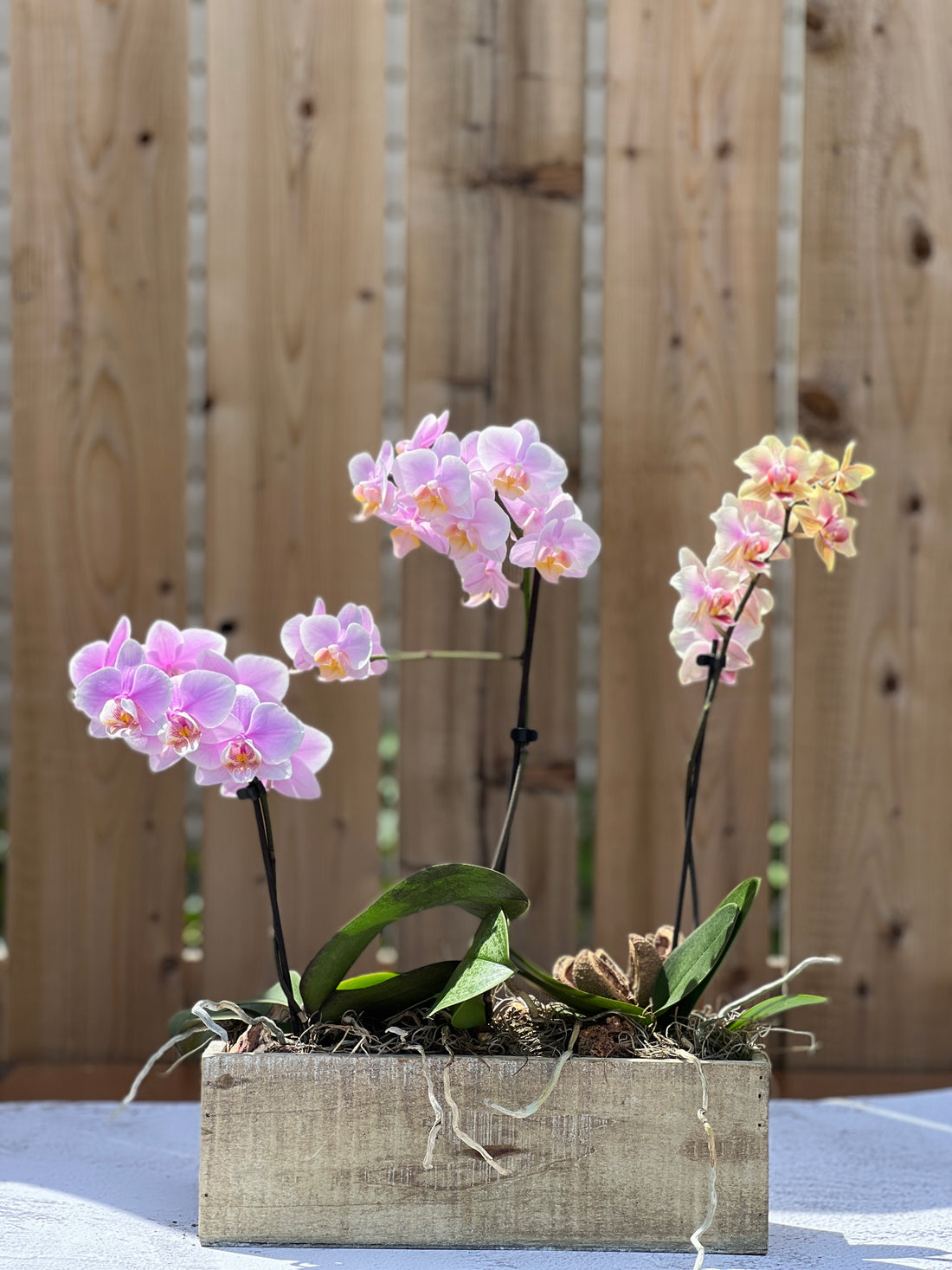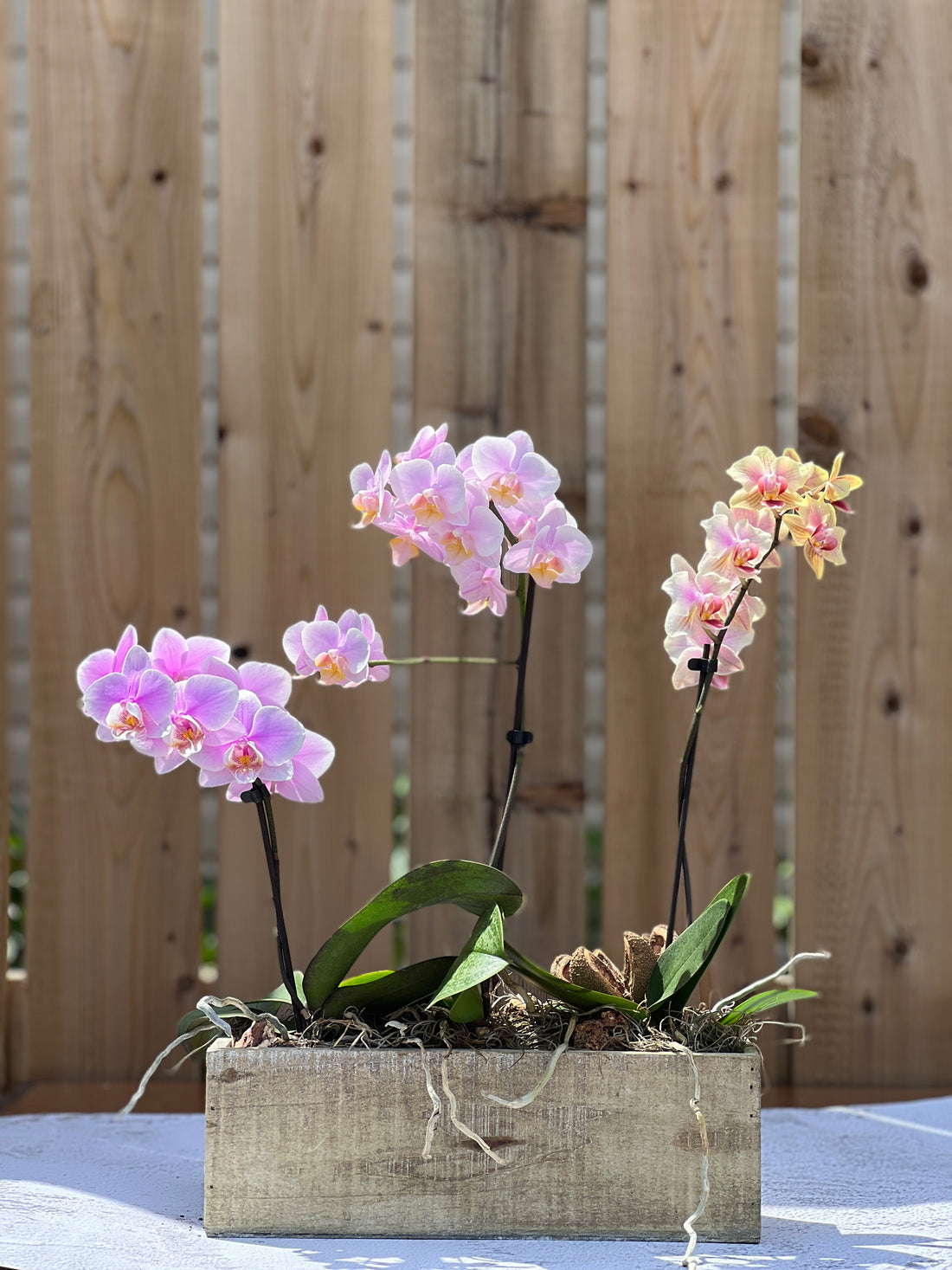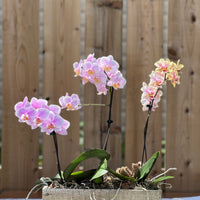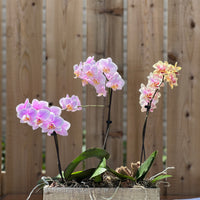 Gorgeous, elegant yet long-lasting gift! Orchid Trio is a gorgeous present for someone who likes take care of the plants and enjoys the colour. Perfect for home, office or hospital. Popular nowadays as a sympathy gift too.
Three Piccola Orchids arrive perfectly planted in an elegant wood box 
Gift wrapping and winter ornaments for festive occasions!
Complimentary card message is included
Free Orchid Plants Delivery for all the orders placed online in Ottawa and Gatineau areas
Available in one size, height 17 inches
Free Bonsai Delivery in Ottawa and Gatineau area for all the orders placed online
Free complimentary card message if needed
Free gift wrapping
Life-long support from our Bonsai Guru - text us, call us, send us an email - we are here to help you!
Please, note, that while you select the species of the Bonsai Tree, the actual tree might be a bit different as all the trees are unique - the trunk, the exact quantity of the branches, the color of the pot or the color of decorative pebbles may vary